Weight loss and diet apps are all the rage these days, but with so many options available, how can you possibly decide which one to go with?
If you've been looking for two great places to start, then you may want to check Weight Watchers or MyFintessPal.
Each of these diet apps brings their own set of features and options, so while Weight Watchers may work great for one person, MyFitnessPal may be the better options for another.
In this Weight Watchers versus MyFitnessPal comparison, we'll tell you everything you need to know about both of these diet programs, so you can decide which one is going to be the best one for you.
With that in mind, keep reading to learn more about both Weight Watchers and MyFitnessPal.
1. WW (Weight Watchers)
PRICE: Check Latest WW Prices HERE
There's a reason WW (Weight Watchers) is one of the most popular diets on the planet, and that's because it has helped millions of folks lose weight (read about our experience here).
The all-new WW program is about much more than just weight loss, too. It's a plan built around your health.
When you join WW, you become a part of a community. That means you can connect with other members, attend meetings, or even work one-on-one with a WW Coach to help you get your health on track, and even reach your weight loss goals.
How it Works
Weight Watchers changed things up recently, including a name change – they now go by WW, but even with some branding changes, much of the program has remained in tact.
Here are the basics of how the new WW works:
Pick Your Plan: Digital, Workshop and Digital, Personal Coaching and Digital
Use the WW Points to Track Food and Exercise
Science-Based Approach to Weight Loss
Better Results with the New WW Freestyle Program
Become Part of a Community: Connect in Person or on their Members-Only Social Network
24/7 Support
WW Coaches Available on Select Plans
Build Healthy Habits for Life!
The great thing about Weight Watchers is that they have several different plans to choose from, and while they all include the WW App, each one brings different features and pricing points, so there's pretty much an option for everyone.
Why Some Say it's Better Than MyFitnessPal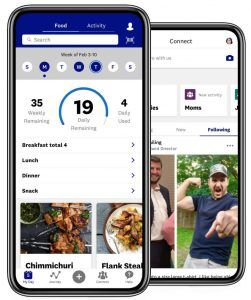 While MyFitnessPal has a lot of positives, Weight Watchers offers the more complete and well-rounded approach to weight loss, in our opinion.
As you'll learn below, MyFitnessPal's primary function is to help you log your food and activity each day.
WW, on the other hand, offers a points platform for logging food and activity, but also connects you with their community, gives you access to a WW Coach if you want it, and provides an opportunity to attend WW meetings in person.
These factors make it a much more complete weight loss program, in our opinion.
On top of all that, they help you learn the keys of healthy eating, but assigning values to foods. With their new Freestyle program, they now have more than 200 foods that you can eat each day that are worth 0 points, meaning you can eat these foods freely, and without any guilt!
How to Join
If Weight Watchers sounds like the program for you, you'll need to visit their website to get started. At last check, they were offering some pretty awesome deals.
If you're ready to put the power of the WW community to work for you, then right now is a great time to join!
Learn More and Get the BEST WW Price
2. MyFitnessPal
There's a lot to love about MyFitnessPal, too. For starters, their basic app is free, so if you're just looking for program for tracking your food and fitness everyday, it doesn't get much better than FREE.
Basically, it offers a nice set of food and exercise tracking tools to help you reach your goals, and if you're looking for a budget-friendly option, then MyFitnessPal may be the best option for you.
Keep in mind, the free version of MyFitnessPal does features ads when you're using the app.
How it Works
If you just download the free MyFitnessPal app, here's what it comes with:
Set a Daily Calorie Goal
Customize Carbs, Fats, and Protein Goals
Quick Add Calories
If you want to kick your MyFitnessPal experience up a notch, then there is a premium version of the app available. It costs $9.99 per month, which is actually fairly comparable to Weight Watcher's digital-only plan.
With Premium, you get everything we listed above, plus:
Nutrient Dashboard
Food Analysis
File Export
Calorie Goals by Meal
Calorie Goals by Day
Exercise Calorie Settings
Meal Level Carbs, Protein, and Fat
Quick Add Carbs, Protein, and Fat
Track Carbs, Protein and Fat by Gram
Priority Customer Support
No Ads
How to Join
If you're ready to put the MyFitnessPal system to work for you, then you can download their app in whatever platform you're using (Mac or Android).
You can start with the free app, or if you're looking for the more complete version, simply upgrade to the paid version!
Bottom Line: Which Diet App is Better?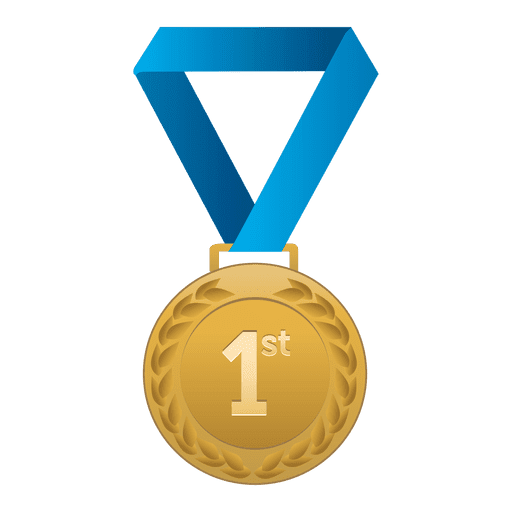 By now, you've probably had time to make a fairly informed decision about whether or not Weight Watchers or MyFitnessPal is going to work better for you.
And the Winner…
If we had to decide between just one of these programs, our choice would be WW.
There are number of reasons that Weight Watchers gets the edge, but mainly it's just the more established diet program at this point.
WW has been helping people lose weight for decades now, and during that time, one thing has stayed the same: A scientifically proven system for helping people shed pounds in a way that's both safe and effective.
On top of that, you can attend WW meetings if you want, or even sign up for one-on-one diet coaching, letting you decide what kind of level of weight loss support you need to reach your goals.
If you're ready to start your WW journey, right now is an excellent time to join.
Get Started and Lock in the BEST WW Deals
---
Resources