myWW (Weight Watchers Reimagined) Digital is one of the best weight loss programs on the planet, but is it the right one for you?
It turns out, they have a plan for just about anyone, and they're one of the most affordable and effective weight loss program that we have found.
If you're looking to lose 10, 20, 30 pounds or more, then Weight Watchers Freestyle should be at the top of your list when it comes to picking a weight loss program that works fast.
In this myWW (Weight Watchers) review, we'll dig into their all new program, WW Freestyle, and take a look at all of the pricing and plans that they're currently offering, so you can pick the right one for you.
Keep reading to learn more, and to find out why Weight Watchers Freestyle is their best program ever.
New myWW+ Program for 2023?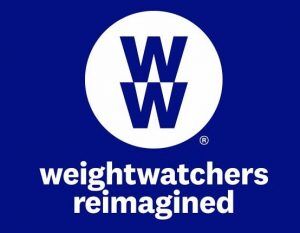 For years, we have known Weight Watchers because their world famous meetings. Well, those meetings are still a core part of the program, but they've made some name changes. Here's what the new plans are called:
Weight Watchers Digital: Formerly Online
Weight Watchers Studio: Formely Meetings
Don't worry, though, for the most part WW (Weight Watchers Reimagined) is still the amazing health and weight loss program we've all come to know and love.
It still produces amazing weight loss results, but with some of these new changes, comes a few new components that have made the Weight Watchers program more flexible than ever:
Meet Weight Watchers Freestyle…
Learn More and Check Latest Freestyle Prices
What is myWW (Weight Watchers) Freestyle?
WW recently launched a brand new plan called Freestyle, and it truly is their most effective and flexible plan ever.
Here are just a few of the key details that the new Freestyle program is bringing to the table:
More than 200 Zero Points Foods
When Weight Watchers released the new Freestyle program, they introduced a list of more than 200 foods that have a 0 point total. That means you can eat these foods freely, without them counting against your point total for the day.
This great news for those who like guilt-free snacking options, are busy and on the go, and want an awesome list of healthy foods they can eat at any time.
Rollover Points
You've probably heard of "rollover" minutes when it comes to cell phones, but Weight Watchers points? Yep, it now works with Weight Watchers too, so if have leftover points at the end of the day, you can use them the next day.
Here's how I like to use them: Let's say you have a dinner party Friday night and you don't want to be overly stressed about how much you can eat and drink that night.
Take it easy Thursday, and save some of your points to use the next night at the dinner part – this gives you a chance to actually cut loose!
How Does Weight Watchers Work?
Even though Weight Watchers Online recently launched the Freestyle program, the basics of their system are mostly they same.
If you're familiar with Weight Watchers at all, then you know that "points" are at the core of their system.
1. WW PersonalPoints
The WW PersonalPoints system is backed by science and decades of amazing weight loss results, so we know this stuff works!
While you can eat pretty much whatever you want on Weight Watchers, every food is assigned a point value.
This means if you eat a hamburger for lunch, it's going to eat up a lot more of your daily points than a salad would have.
This helps you make smarter eating choices at every meal, and things like fruit, whole foods, veggies, and lean proteins are strongly encouraged.
In addition to tracking the food you eat, Weight Watchers also has FitPoints for tracking your activity for the day. Wondering what kind of activities help you lose the most weight and burn the most points for the day?
Weight Watchers has a huge list of activities that you can quickly search for from the WW App, for guidance and ideas.
2. Track Everything with Weight Watchers App
With the Weight Watchers App, you can track your points for day, get amazing recipe ideas, and access to support right from your smartphone or tablet.
This makes things easier than ever, and allows you to follow the Weight Watchers program from anywhere or in any situation. They even have a restaurant list, so you can see the point value for some of your favorite menu items.
The best part is, you don't have to pay any extra for it, even if you sign up for their cheapest program.
Here are just a few perks of using the new WW App:
Track Your Food & Activity
Barcode Scanner: See PersonalPoints for Items at the Grocery Store
Connect: Connect with Other WW members for tips, ideas, and to share your success.
Track Your Weight: Log your weight to see how much progress you're making.
Weight Loss Coaches: Connect with health experts 24/7 for advice, support, and tips.
Recipes & Restaurants: Find healthy recipes, and browse restaurants.
How Much Weight Can You Lose?
Weight loss results on Weight Watchers are going to be different for everyone. You may find that you lose the most weight during your first few weeks on the program, and then things start to slow down a bit.
This is normal, though, so don't get discouraged if you're not dropping huge amounts of weight every week.
For most people, 1 to 2 pounds of weight loss per week has been found to be a healthy amount to shoot for, and should be totally doable if you're following the Weight Watchers program correctly.
Remember, though, Weight Watchers is about much more than just the number you're seeing on the scale – it's about getting healthier in every way, so that should be your overall goal.
Sound like a good fit?
Learn more about the new myWW program and check latest price.
myWW+ Freestyle Pros and Cons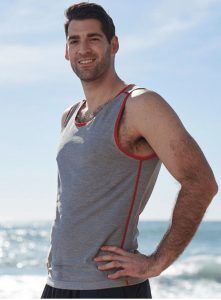 When it comes to weighing the good and bad with Weight Watchers, I would say the pros way outweigh the cons.
Here's a quick look at both:
Cons
Not Everyone Likes Tracking Points
Not as Convenient as Meal Delivery Diets
A Lot of Personal Accountability
Pros
It Works!
Points System is Easy to Follow
Super Affordable
Variety of Plans to Choose From
1 on 1 Coaching Available
FREE App
More Freedom than Ever with Freestyle
A Plan You Can Use for Life
Huge Community of Support
Plans to Fit Any Lifestyle
Real Before and After Pictures & Testimonials
When you go to sign up for WW, there are dozens of super inspiring before and after stories you can read on their website.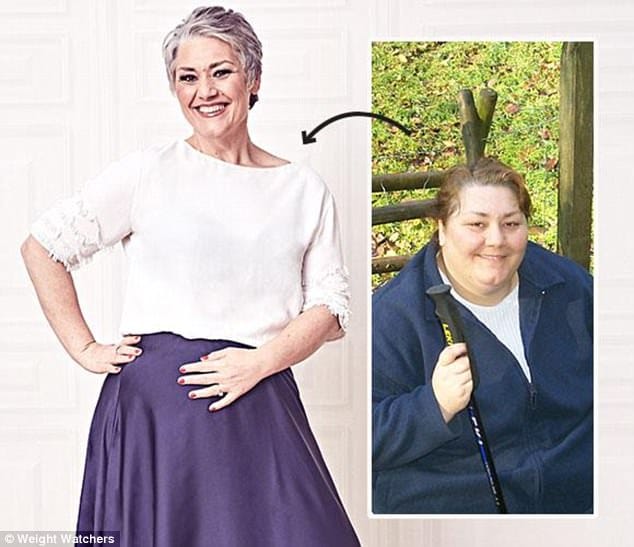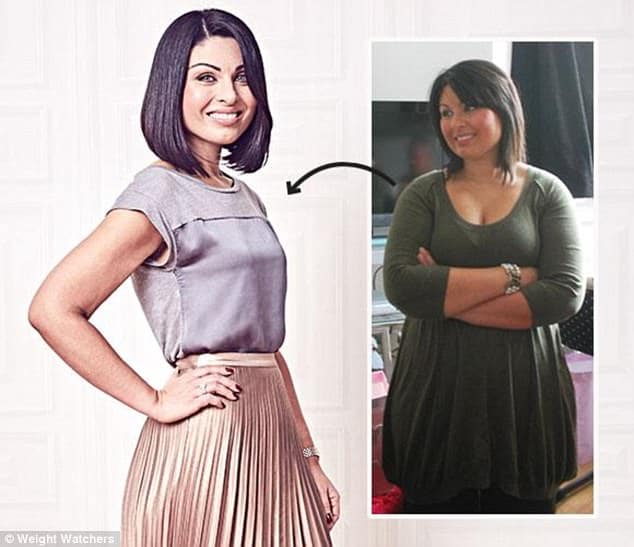 While I encourage you to read them all, I thought Jay's story was worth sharing here:
I've never looked at WW as a diet. For me, it's more of a lifestyle choice with a little bit of discipline — it's eating two pieces of steak instead of three and keeping yourself honest. Now that I've lost 22 pounds, I can be a better dad. I feel like I can conquer anything that comes my way mentally or emotionally — like the marathon I've always wanted to run. One day, I know I'll cross that finish line. – Jay, Down 22 LBS!
Weight Watchers Cost: How Much per Month
The price of Weight Watchers ranges from $3.99 to $12.69 per week, depending on which plan you sign up for. Let's take a look at each of the plan options, and their pricing info, so you can pick the right one for you.
WW (Weight Watchers) Plans
1. Digital (Online)
Price: Just $3.99 per Week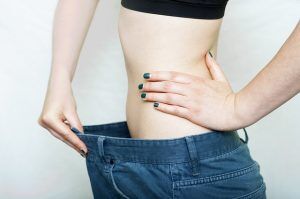 The OnlinePlus program gives you the chance to follow Weight Watchers 100% online. This is great for people looking for a budget-friendly option, and those who don't have meetings in their town.
Here are just a few of the features of the OnlinePlus plan:
User-Friendly App and Website
Access to More than 4000 Healthy Recipes for Losing Weight
Connect with the WW Community for Support, Tips, and More!
2. Studio plus Digital (Meetings)
Price: $7.99 per Week
The Weight Watchers program put weight loss meetings on the map, and this community of support has been proven to be an effective way to improve your health and lose weight.
They give you a chance to connect with other members in person, meet new friends, and are led by a fellow Weight Watchers member who has been in your shoes.
If you sign up for studio, you also get everything included in the OnlinePlus program.
2. Coaching
Price: $12.69 per Week
With the Weight Watchers Coaching plan, you get everything in the OnlinePlus program, plus you get 1 on 1 personal coaching. This is an amazing opportunity to get support from a professional, and is a great way to reach your wight loss and health goals.
Together, you and your coach will create a plan of action just for you. This gives a custom Weight Watchers plan just for you. A plan that fits your schedule, lifestyle, and eating and exercise habits.
This is the most personalized plan Weight Watchers offers, and is the best way to get the most from their program.
Review Summary: Where to Buy
Weight Watchers is one of the best ways to get healthier, lose weight, and connect with a community of people who are there to support you.
On top of all that, it's also one of the most affordable programs we have seen, and right now is a great time to join:
Where to Buy myWW:
If you want t0…
To Join for FREE
Get a FREE Cookbook
Get Your First Month for FREE
Lose 10 Pounds on Them!
…Hit the Button Below to Connect with their Website and Latest Discounts:
---
Resources