Weight Watchers for men is one of the most popular diets in the world, and they have been helping people reach their weight loss goals for decades.
We've all heard of it by now, but how well does Weight Watchers work for men, and how much weight can guys expect to lose?
Below, we'll detail everything you need to know about Weight Watchers for Men, so you can decide if it's the right program to help you finally get the weight loss results you've been hoping for.
With that in mind, let's dig into the key details of the Weight Watchers for me program:
Weight Watchers: Does it Work for Guys?
The short answer here is YES, of course Weight Watchers works for men. The real question is how well does it work?
It turns out, Weight Watchers is a great way for men to lose weight (see why with our full WW review), and here are just some of the highlights that make it work so well for guys:
Based on the Latest in Science and Nutrition: Simply Put, This Program Works!
Freestyle for Men: This is their most flexible program ever, and includes a huge list of 0 point foods!
Connect with Other WWBros: WWBros is the close-knit community of men who follow the Weight Watchers way of life. Connect with them for questions, support, and just to have fun!
Eat the Foods You Love: With Weight Watchers, you can still eat the food you love, but moderation is key, and you'll be tracking what you eat with your daily SmartPoints.
If you're ready to finally get your health on track and reach your weight loss goals, right now is a great time to join WW for Men!
Learn More and Activate Latest WW Discounts
WW for Men Pros & Cons
There's a lot to love about the brand new WW (Weight Watchers), but there may be a few factors you want to consider before signing up, so let's weigh the Pros and Cons of WW for men, so you can decide if it's right for you!
Cons
Requires Commitment to Reach Your Goals
Not Everyone Likes Tracking Points, But They Work Great!
Not a Meal Delivery Diet
Pros
Awesome Weight Loss and Health Results
Community of Support
Can Meet in Person with WW Studio
1-on-1 Diet & Health Support Available
Easily Track Everything with the WW App
More Freedom than Ever with New Freestyle Program
Proven to Work Great for Guys
Very Affordable
Testimonials from Real Men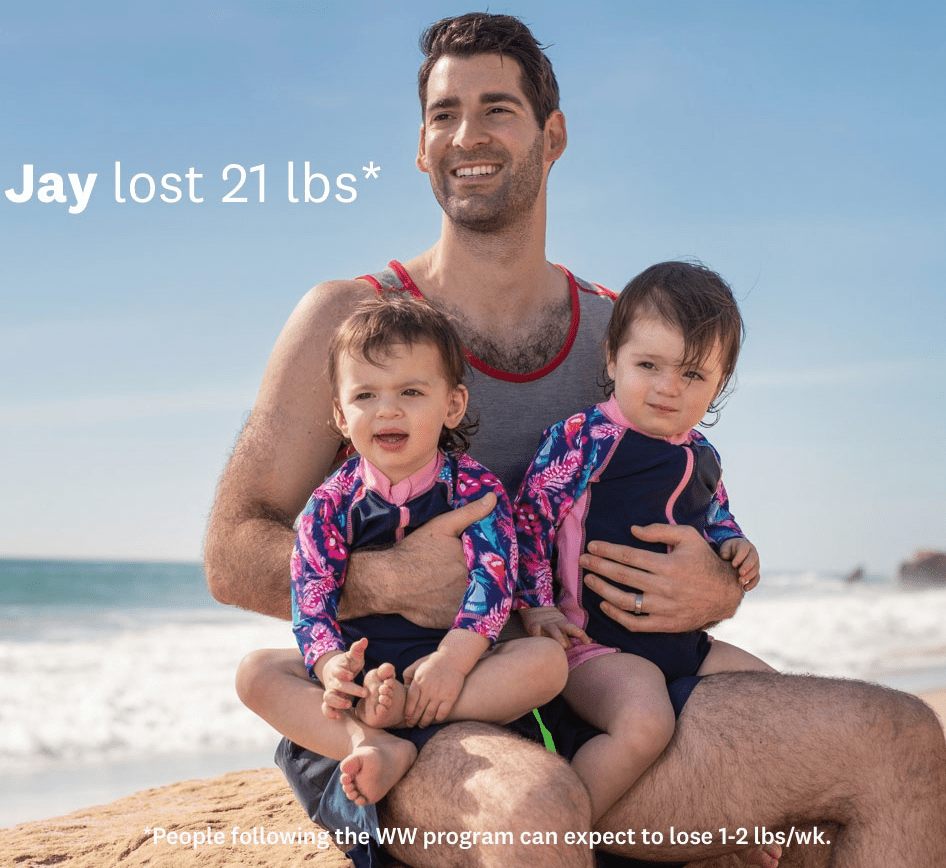 Before you decide to sign up for WW, or any other diet program, for that matter, it's a good idea to see what real customers are saying about the program.
They have some pretty amazing before and after stories at the official WW website, so be sure to check those out, but we thought Jay's story was worth sharing here:
As soon as I downloaded the WW app, I realized that WW Freestyle is for everyone. I've always been a competitive guy and found that using the app gamified my food choices: I'd use it throughout the day to log the foods I ate and check in at night to review how many SmartPoints® I'd eaten. If I went over my daily limit, and tapped into the extras you get each week, then I'd plan to eat a little better the next day. It felt fun.

I've never looked at WW as a diet. For me, it's more of a lifestyle choice with a little bit of discipline — it's eating two pieces of steak instead of three and keeping yourself honest. Now that I've lost 22 pounds, I can be a better dad. I feel like I can conquer anything that comes my way mentally or emotionally . -Jay, Lost 21 LBS.
Ready to write your own WW for Guys Success Story?
Right now is a great time to join…
Learn more and Activate Latest WW for Guys Discount
How Weight Watchers for Men Works
The new Weight Watchers program pretty much works the same way for everyone, but there are some factors that will make different from person to person.
As a man, you will be eating slightly more food than women over the course of the day, but keep in mind that every Weight Watchers plan is customized for each person.
A Plan Just for You
When you sign up with Weight Watchers for men, you'll get online and enter all of your vitals: weight, age, etc. This allows them to customize a plan just for you, and determines how many points you be allowed to use each day.
SmartPoints Guide the Way

By now, most of us are well aware that the Weight Watchers program follows a points-based system. This means that you will be given a certain number of points that you can use each day. Foods are assigned a point value, and as you eat, you use your daily points.
For example, let's say you have 30 total points that you can use for the day. You go to lunch and eat a hamburger that is assigned a point value of 7. You will now have 23 points remaining for the day – once you've used all, you're done eating – if you want to lose weight, anyway.
The other cool thing about their new smart points system, is that they have "rollovers." This means if you have extra points at the end of the day, you can add them to your total for the next day for extra eating.
Have a dinner party coming up on the weekend? Cut back on Friday, and use those extra points for enjoying the party!
New Changes with Freestyle for Men
The Weight Watcher for men point system got a bit of a shakeup recently, when they announced a brand new program, called Freestyle.
The WW Freestyle program is the most flexible program ever, and it created a list of "0 Point Foods," meaning these are foods that you can eat that DON'T count against your total for the day.
And we're not talking about just things like cucumbers – chicken, eggs, veggies, and other lean proteins are just a few of the things on the list.
In fact, there are more than 200 0 points foods that you can enjoy, giving you more freedom to live your life without having to count every single thing you're eating.
On top of that, this gives you a bunch of guilt-free snacking and eating options when you're feeling hungry between meals.
What About Exercise?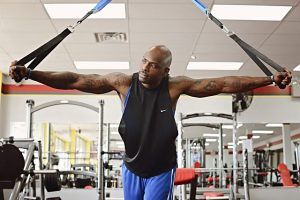 Weight Watchers is more about improving your overall health vs just being a weight loss company, so exercise plays a big role in their program.
As a member, you will also get points for exercise, so you can know exactly how much you need to get each day, and stay motivated and on track to hit both your weight loss AND fitness goals.
Don't worry, though, if you're not a huge workout guy, you're not expected to suddenly be a runner or gym rat – simply going for brisk walks each day can help you hit your goals.
The Weight Watchers Plans for Men
When you sign up with Weight Watchers for guys, you're going to have several options to choose from:
Digital
Studio + Digital
Personal Coaching
If you're looking to save money, then the Digital is the cheapest option they currently offer. It's just over $3.00 per week.
If you can, it's a good idea to attend meetings in your area, which costs a bit more, but they're a great way to connect with fellow WWBros, stay motivated, and get support.
If you really want to smash your goals, then the Personal Coaching option may be for you. When you sign up for this, you get a personalized plan of action, one on one phone calls, and messages.
Either way, there is sure to be a plan for most men looking to improve their health and lose weight.
Bottom Line
The new Weight Watchers for Men program is a safe and healthy way for guys to lose weight. Their system has been proven to help guys lose weight fast, is affordable, and is more flexible than ever with the new Freestyle program.
If you're ready to finally reach your weight loss goals, right now is a great time to join. Sign up today, and you can get:
First Month FREE
Free Cookbook
Free to Join
Hit the button below to learn more and lock in the BEST WW Discounts:
---
Sources
Learn More About the New WW and How it Works for Guys HERE: