With so many overpriced diets out there, it can be hard to find one that fits the budget and actually works! The good news is, there are actually some very affordable diet programs out there, many of which can help you lose a lot of weight!
Trim Down Club is one of these super affordable and effective weight loss programs.
In this Trim Down Club review, we'll give you the full details about their latest program, including how it works, the pros and cons, what real customers are saying, and where you can lock in the best deal.
So with these things in mind, let's dig in to Trim Down Club, so you can decide if it's the right weight loss and health program for you.
How Does Trim Down Club Work?
Community of Support
Trim Down Club is much more than just another fad diet. One of the biggest things that makes it different from other programs out there, is the community of support you will be a member of after joining.
The Trim Down Club community is all about support, and with their exclusive health forums, you can connect with other members who are your same shoes.
This is a great place to go to chat with like minded-folks, get feedback, find support, and ask questions.
In addition to connecting with other members, the Trim Down Club forums also have health diet experts, who can give you feedback, offer tips, and help you reach your weight loss goals.
This is an invaluable resource, and you'll be happy to use it as a Trim Down Club member.
Customized Menu Planner
Once you've joined Trim Down Club, one of the first things you'll do is use their Menu Planner, to create a fully customized meal plan for yourself.
The best part about the meal planner, is it's designed to meet your unique needs. So, if you don't eat meat, for example, you will get a full vegetarian menu that is designed to help you reach your weight loss goals.
Every week you'll get a new menu, that shows you what to eat, and gives you recipes for making it. Just follow the plan, and you should be on your way to reaching your weight loss goals!
Trim Down Club Pros and Cons
There's a lot to love about the Trim Down Club, but there could be a few potential downsides to consider too, so let's take a quick look at both the good and bad, to help give you a better idea if it's right for you.
Cons
Not Meal Delivery: You have to prepare and make your own meals and snacks, which could be a downside for some.
Results Require Commitment: To see the best results, you're going to have to stay committed to the program.
Pros
Affordable: If you're looking for a diet you can afford, Trim Down Club is about as affordable as it gets.
Great Weight Loss Results: The Trim Down Club system has been proven to help people reach their weight loss goals.
Fully Customizable: Their unique Menu Planner allows you to create a diet menu based around the needs of pretty much anyone.
Huge Recipe Database: Get complete access to a giant library of healthy recipes.
Community of Support: Connect with the community and health coaches for motivation, just to chat, for tips, and to stay on track to reach your weight loss goals.
Apps to Help You: Use the Trim Down Club Apps to create menus, track progress, and stay motivated.
Real Before and After Testimonials
If you go to sign up for Trim Down Club, you can read a bunch of inspiring before and after stories from real Trim Down Club members.
We definitely encourage you to give those a good read – it's pretty awesome to hear from people who have successfully used Trim Down Club to reach their weight loss and health goals.
Here are just a couple we thought we were sharing here…
I can't thank you enough. I've tried everything and am an expert at counting carbs, calories, points,and every other diet invented. This is so easy. I …hit 36 a few days ago….. It is just hard to believe! This plan is the best.
I would really like to thank all those who have put so much kindness in to creating this wonderful site. I lost 66lbs and have managed to maintain my weight at around 160lbs. Losing this weight and adopting a healthy diet has meant that a long term sciatica problem is almost gone. Happy New Year to all at TDC and to all who are going to be shedding some pounds in the coming months – it really works so have faith in it.
Just want to say that this program worked for me. My goal was to lose 10 lbs. Since I've been doing this program, I actually lost more than that: I lost 12 lbs. I'm back in clothing that I used to wear before I was pregnant (six years ago). The program has become just second nature to me now… Thanks Trim Down Club!
Ready for your own Trim Down Club success story?
Right now is a great time to join!
Learn More here and Try Trim Down Club for Just $1.99.
Where to Buy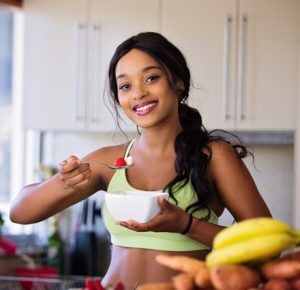 If you want to sign up for Trim Down Club, you'll have to go to their official website.
From there, you can learn more about the program, see everything they have to offer, here from real members, and connect with their latest discounts.
After joining, the Trim Down Club site will be your go-to resource for reaching your weight loss goals. Here, you'll use their push-button menu planner, access their community, find recipes, read the latest weight loss and health research, and much more!
You can sign up for Trim Down Club here.
Trim Down Club Cost: How Much per Month?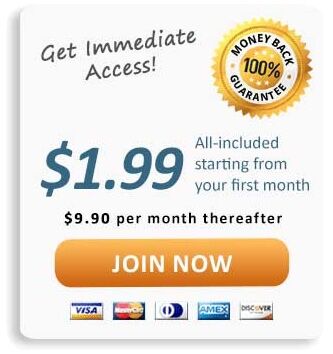 You can join Trim Down Club for just $1.99. After your first month, if you decide to continue on with your membership, it costs $9.90 per month.
This is pretty much the cheapest weight loss program we have reviewed, so if you're looking for great results on a budget, you'll want to put the Trim Down Club near the top of your list.
Review Summary
If you're looking for an affordable, effective, and easy-to-follow diet program, then Trim Down Club is definitely worth considering.
They offer a fully customizable menu planner, an amazing community of support, a huge recipe database, and some of the cheapest pricing we have found.
The best part is, right now is a great time to join Trim Down Club!
You can check it out for a full month for just $1.99!
Learn More and Activate Latest Trim Down Club Discounts here.
---
Resources