The South Beach and Ketogenic Diets have become very popular in the last couple of years, and the reasons are pretty simple – they both work for weight loss, and they work very well.
I've personally had a chance to try both diets, and each one brings something unique to the table, and honestly, if you're looking to lose weight, you really can't go wrong with either one.
Even so, while one diet may work great for one person, that doesn't mean it's the right fit for everyone. So with that in mind, we're going to dig a littler deeper into both diets, so you can pick the right approach for you!
Before we dive in, though, let's answer a question that we see a lot…
Is South Beach Diet Keto?
South Beach Diet recently announced a "keto-friendly" menu, but what does that mean exactly [1]?
Here's what they have to say about it on their website:
Menu Items on Keto Menu Designed to Provide About 40-50g of Daily Net Carbs
SBD Meals Are Not Designed to Help You Achieve or Maintain Ketosis
So while their meals may be keto-friendly, if you're looking for a true keto diet, you may want to consider an alternative to South Beach.
Now, on to our diet comparison…
I personally prefer the South Beach Diet approach, so we'll start with that one first, PLUS, they just added more than 60 keto-friendly menu items, including their new South Beach Simply Fit Shakes, that are also keto-compliant.
1. South Beach Diet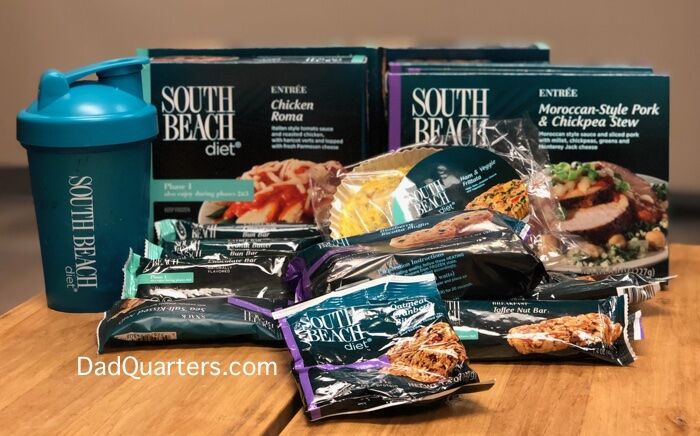 What is the South Beach Diet?
The South Beach Diet, which gets its name from the ultra-rich area of Miami, is often referred to as a reformed reduced-carbohydrate diet.
In general, a typical South Beach Diet menu plan is low in carbohydrates and higher in protein. However, it's not considered a strict low-carb diet, like keto is, and you aren't required to count carbs or calories.
The South Beach Diet (read our review) has been around since the 90s, and during that time it has become one of the most popular diet plans of all time.
In the early days, if you wanted to try the South Beach Diet, you bought a book that laid out the principles behind the diet. It told you how to grocery shop, what to eat, and shared some other tips as well [2].
That meant prepping all of your own meals, doing all of your own shopping, and the only real support system you had was yourself, or friends and family.
That all changed, though, with the release of their meal delivery diet plan a couple of years ago. Now, you can lose weight following the proven South Beach Diet system, with the convience of having most of your meals and snacks delivered right to your front door.
How Does the New South Beach Diet Work?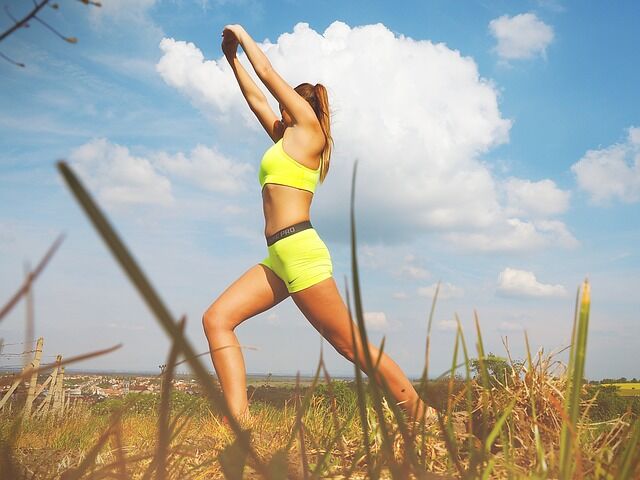 With the new program, you simply sign up for one of their plans:
Silver
Gold
Platinum
New Keto-Friendly Menu Announced
After picking the right plan for you, you will begin recieving monthly shipments of meals, snacks, and shakes.
Along with all of this food, they will also send you the exact plan to follow for losing weight, and turning your health around.
To stay on track, they also have a free app that will be your lifeline while following the program. This will help you track your meals and snacks, keep you motivated, and is a great resource for delicious home-cooked recipes, when you decide to make a healthy meal on your own.
What Kind of Food Will You Eat?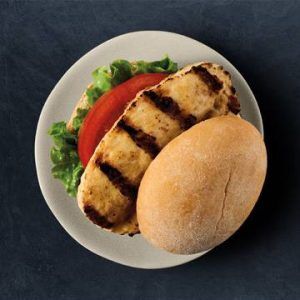 While not as strict as the ketogenic diet when it comes to sugars and carbs, South Beach Diet is still considered to be a low-carb approach to eating [3], and it's a well-rounded and balanced menu.
The thing I like about this, when compared to keto, is that you still get enjoy the occasional carbs or dessert, but they just teach you how to do it in moderation.
Here's a look at some of the meals on their most current plan:
Variety is a huge advantage of the South Beach Diet menu, so you should find plenty of foods that you enjoy. Here's a quick look at just a few of their latest offerings:
Breakfast
Beach Shack Chocolate Shake
Canadian Style Turkey Bacon, Egg, & Cheese Muffin
Turkey Sausage & Egg Muffin
Blueberry Ricotta Muffin
Lunch
Grilled Chicken Sandwich
White Bean Chicken Chili
Mushroom Parmesan Soup with Chicken
Nut & Seed Entree Bar
Chocolate Caramel Lunch Shake
Dinner
Artichoke & Spinach Stuffed Chicken Breast
Broccoli and Cheese Stuffed Chicken Breast
Chicken Roma
Home-Style Creamy Cauliflower & Chicken
Home-Style Chicken & Brown Rice
Snacks
Dark Chocolate Nut Bar
Sea Salt-Kissed Nuts
Sweet & Tangy Flavored Meat Snack Stick
Chocolate Ice Crush
Chocolate Chip Muffin Mix
How Their Keto Menu Works
If you decide to go South Beach, and want to incorporate a ketogenic approach while you're following their program, it's now easier than ever with their keto-friendly menu options!
Here's what they're currently offering:
60+ Keto-Friendly Menu Items: Breakfasts, Lunches, Dinners, Snacks
South Beach Diet Simply Fit Shakes: 3 Grams Net Carbs, 20 Grams Protein, 0 Added Sugars
Bottom Line: SBD Can Be Healthy, Low-Carb Weight Loss
Here's my bottom line on the South Beach Diet: It's fast. It's Easy. It's Effective.
If you're looking for a flexible and balanced approached to losing weight, that also offer the convenience of meal delivery, then this is the diet is worth considering.
Plus, with their new delivery program, their plan has never been easier to follow.
Learn more and check latest South Beach Diet prices.
2. Keto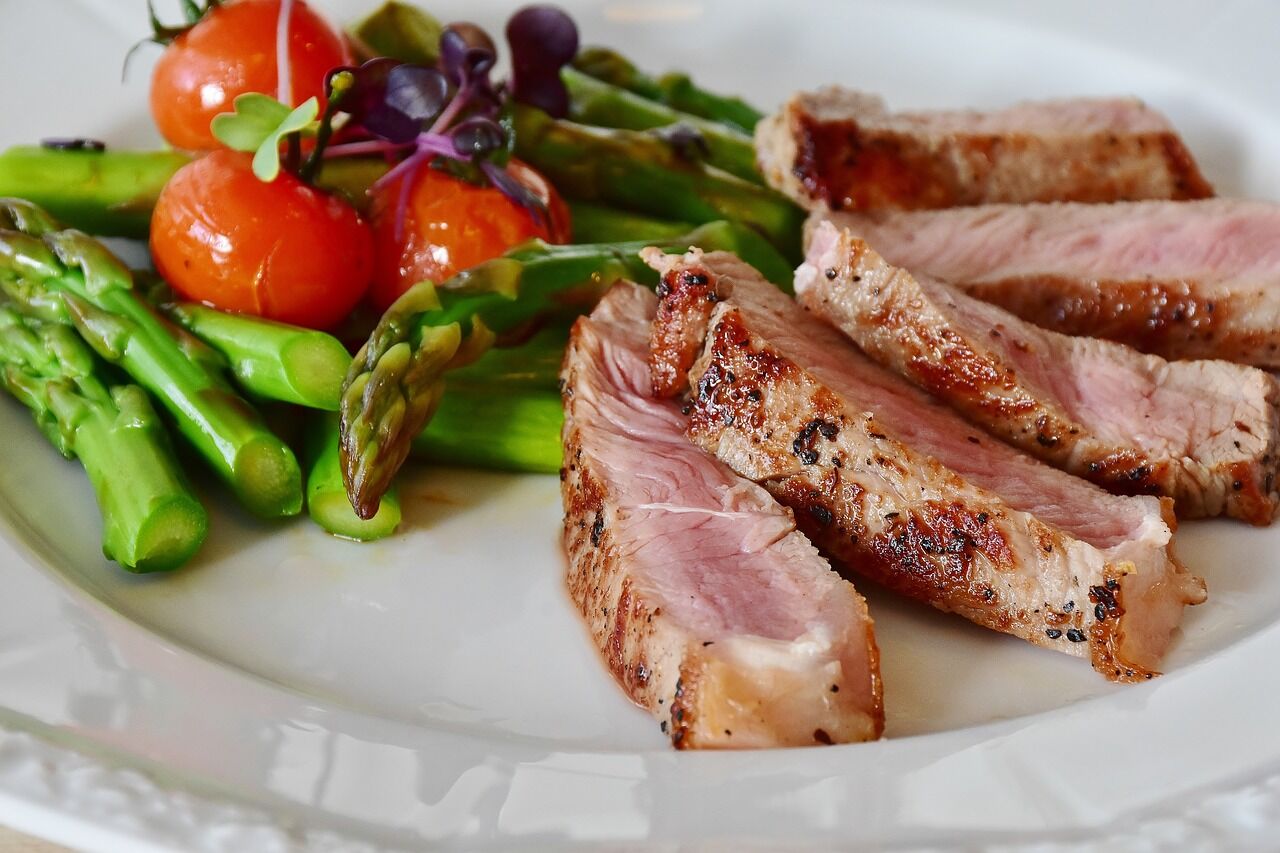 The Ketogenic Diet has really taken off in the last couple of years, and it is a super effective way to drop a lot of weight very quickly.
It has also had a bunch of other reported benefits for folks, including helping with things like diabetes and other ailments.
It's stricter than the South Beach Diet, but once you get used to this way of eating, it really is pretty easy to stick with.
How Does Keto Work?
The goal with the ketogenic diet is to get your body into a state known as "ketosis" [4] Basically, when this happens your body is going to be burning fat for energy vs sugar.
To get into this state, you really don't need to do anything crazy, it's basically just these simple steps:
Limit Your Net Carbs to 20-30 grams per Day. I've heard 30 grams thrown around too, but 20 seems to be the benchmark to shoot for.
Eat More Healthy Fats
Mix in Non-Starchy Veggies
Focus on Whole Foods
Eat Plenty of Protein
You can eat things like cheese and other dairy products on keto, which is one thing I appreciate about the diet, although I have had better weight loss results when I've limited my dairy, so take that for it's worth.
What Kind of Foods Can You Eat?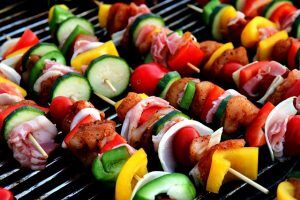 Keto is great, because it can really simplify the eating process, in my opinion. Here's a quick look at some of the foods you can eat when following the ketogenic diet plan:
Olive Oil, Coconut Oil, Butter, Ghee, etc.
Steak, Bacon, Pork, Poultry, Eggs, Fish, Etc.
Non-Startch Veggies – Broccoli, Cauliflower, Greens, Cucumbers, etc.
Build your meals and snacks around these principles, and you should be well on your way to following the ketogenic lifestyle.
The Bottom Line on Keto
I am certainly no diet expert, so if you're serious about trying the ketogenic diet, I recommend finding some good books on Amazon or another retailer, to get a good blueprint for getting started [5].
Keto is a super fast way to lose weight, and it can be highly effective and easy to follow. If you like the idea of eating healthy fats, proteins, and veggies, while limiting your net carbs to 20 grams per day, and eliminating sugar, then this is the diet for you!
Meal Delivery Keto Options?
If you're looking for a meal delivery keto option, then I'd recommend checking out Diet to Go's keto menu.
Learn more and check Diet to Go prices here.
Comparison Summary
Both the Ketogenic and South Beach Diet are great ways to lose weight, and each offers their share of positives and negatives.
If you're looking to drop pounds fast, my advice is to pick one and go for it!
Take a close look at both, and decide which meal plan is going to fit your lifestyle and needs, and then get going – there's no time like the present, and then sooner you get started the quicker you will reach your goals.
TheDietAdvantage First Choice?
For my money, though, South Beach Diet is a great place to start.
They recently launched a keto-friendly menu, their food tastes great, and the plans as super affordable:
Learn more below: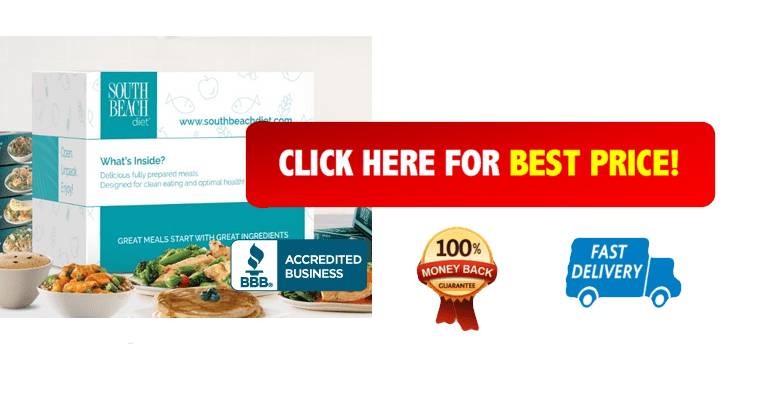 ---
Resources
Vanessa Quintero, Is South Beach Diet Keto? PopSugar Fitness. Retrieved from https://www.popsugar.com/fitness/South-Beach-Diet-Keto-45980445
The South Beach Diet Book, Amazon. Retrieved from https://www.amazon.com/South-Beach-Diet-Delicious-Doctor-Designed/dp/0312991193
Kalyn Denny, Low Carb Diet / South Beach Diet Information and Resources on Kalyn's Kitchen. Retrieved from https://kalynskitchen.com/south-beach-diet-information-posts-on/
Learn About Ketosis, Charlie Foundation for Ketogenic Therapies. Retrieved from https://charliefoundation.org/learn-about-ketosis/
James McIntosh, What to know about ketosis, Medical News Today. Retrieved from https://www.medicalnewstoday.com/articles/180858.php