Nutrisystem and Optavia are two of the biggest names in the world of weight loss, and both are great options if you're looking for an easy-to-follow plan for reaching your diet goals.
Each brings different options and features to the table, though, so while Nutrisystem may work great for one person, Optavia may be the better choice for another.
Ultimately, you will have to take a close look at the pros and cons of each weight loss plan, and decide which one is going to work best for you.
Luckily, we've done a lot of the research for you, so keep reading for a detailed comparison of both Nutrisystem and Optavia, and get started on your weight loss journey ASAP!
Before we dive in, we've chosen Nutrisystem has our top-rated meal delivery diet of the year – see why and get their best pricing below:
Key Differences Between Nutrisystem & Optavia
1. Price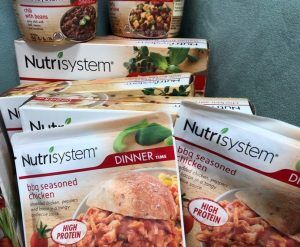 If you're looking for the most affordable option for losing weight, then Nutrisystem is one of the cheapest and best plans out there.
It's quite a bit cheaper than Optavia, and offers very similar weight loss results.
Because of that, we recommend checking out Nutrisystem if you want to save the most money on your weight loss journey.
2. Coaching
This is probably the biggest difference between Nutrisystem and Optavia. When you sign up for the Optavia, you have the opportunity to take part in their one-on-one coaching program. The coach is there to guide you on your weight loss journey, providing tips, feedback and support.
It's a proven way to have success on your weight loss journey [1], and is nice perk for those who could benefit from it.
On the flip side, Nutrisystem also has health coaches available with some of their plans, although it's not quite as personal as Optavia.
Either way, though, you can get access to health and diet coaches when needed, who can get you back on track, answer your questions, or give you the support you need to reach your weight loss goals.
3. Food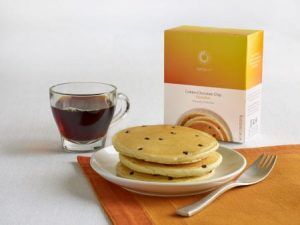 Both Nutrisystem and Optavia offer some of the best meal delivery diet options [2], which makes both them super convenient and easy to follow.
There are some differences between their menus, though, so if you're on the pickier side, you may want to take a look at both menus to see if there's one that might work better for you.
I've had the chance to try both the Nutrisystem and Medifast (the makers of Optavia) diet food, and while I thought both tasted good, Nutrisystem has been my favorite meal delivery diet program so far. Did we mention it's also cheaper? :-).
1. Nutrisystem – Our Top Choice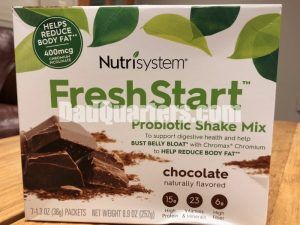 Nutrisystem is our top-rated diet of the year, so it's always our first choice if you're looking for one of the most affordable (check the latest Nutrisystem cost here), effective, and easy-to-follow weight loss programs on the planet.
How it Works
Be sure to check out our full Nutrisystem FreshStart review to get all of the details about the program, but here are the basics of the program…
The first thing you will want to do, is pick the best plan for you. Nutrisytem has 4 main plans to choose from, that are designed to meet a variety of budgets and dietary needs.
They also have plans made just for men, a diabetes plan, and a vegetarian option.
Once you have the perfect plan picked out, your first shipment will typically arrive in just a few days, and then you'll be on your way to reaching your weight loss goals.
Just follow the program, and you should have a great shot a losing weight.
How Much Weight Can You Lose?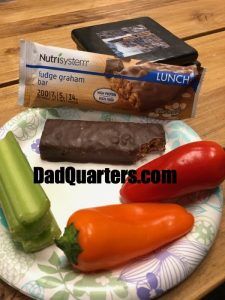 Right now, Nutrisystem is offering to help folks lose up to 13 pounds and 7 inches during their first month, using the brand-new FreshStart program.
After that, most folks can expect to lose 1 to 2 pounds every week as long as they stick with the program.
It's best to remember, that results are going to vary from person to person, so you may find that your weight loss is different than what they advertise.
Where Can You Get the Best Deal?
Right now, DadQuarters is proud to give our readers access to some of the best Nutrisystem deals you can find online.
Save 50% Off Your First Two Weeks Plus FREE FedEx Shipping
2. Optavia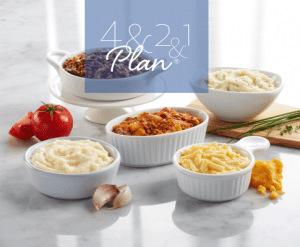 Optavia is a solid diet choice in it's own right [3], so if you're not quite sure that Nutrisystem is the program for you, then Optavia is one to check out.
If you're the type of person who thinks they could use the one-on-one support a Optavia coach can provide, then you'll want to check them out.
How it Works
Optavia has several plans to choose from, so you can decide if you want them to provide most of your meals and snacks for the month, or if you prefer to make more of your own food, they have plans for that too.
You will want to work with your Optavia coach to decide which plan is going to work best for you.
How Much Weight Can You Lose?
Weight loss results are going to vary for everyone on Optavia. You coach should be able to give you a better idea about how much weight you can expect to lose, once they have a better idea about your starting weight and goals.
Where Can You Get the Best Deal?
You can only sign up for Optavia at their official website. From there, you will be assigned a coach, who will then help you get started.
Alternatively, if you just want the Optavia diet food, and don't want to work with one of their coaches, you can also check out Medifast.
Comparison Summary: Nutrisystem for the Win?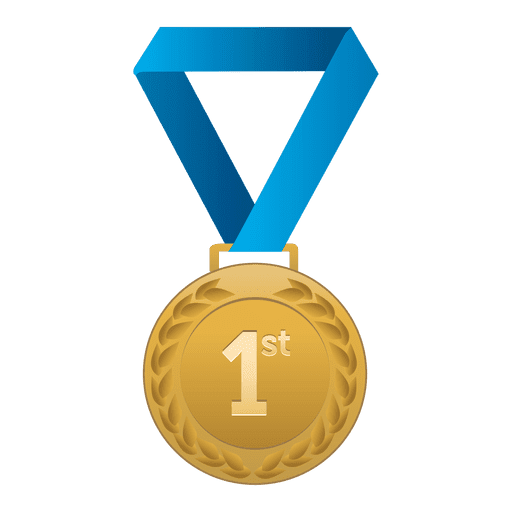 Both Nutrisystem and Optavia are top-rated diet programs, so you honestly can't go wrong with either option.
They both offer the convince of meal delivery, a plan that's easy to follow, and the support you need to reach your weight loss and health goals.
If I had to go with just one, though, Nutrisystem is my pick. It's more affordable, provides a clear and easy path to weight loss, and also give you access to weight loss and health coaches if and when you need support.
On top of that, right now is a great time to join!
Ready to finally reach your weight loss goals?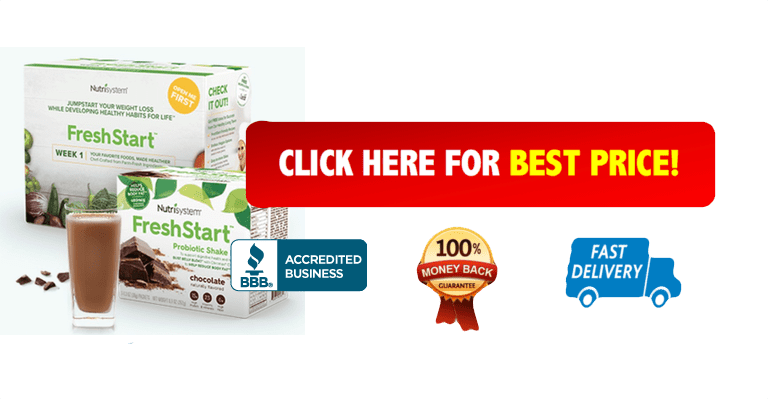 ---
Resources
Gunther Eysenbach, et al, Expert Coaching in Weight Loss: Retrospective Analysis, JMR Publications. Retrieved from https://www.ncbi.nlm.nih.gov/pmc/articles/PMC5871741/

John Rampton, The Meal Delivery Service Industry Is Exploding: Here Are Some Favorites, Huffington Post. Retrieved from https://www.huffpost.com/entry/the-meal-delivery-service_b_12786808?guccounter=1

Optavia retrieved from https://www.optavia.com