Millions of people struggle with weight loss on a daily basis. A number of companies as well as nutritional experts attempt to help those struggling by designing specific diets.
Nutrisystem is an example of a diet created by a company with the intent of helping customers lose weight fast.
The ketogenic diet is an example of a diet created by nutritional experts with the intent of helping participants lose weight and enjoy additional health benefits.
These are both diets, but they are very different and they accomplish their goals using different techniques.
The most significant difference between the two is that Nutrisystem is a diet delivery program. Customers pay money and meals are delivered to their door for each day of the week.
The ketogenic diet requires participants to buy their own groceries and make their own meals while adhering to strict nutritional guidelines.
Both of these diets have their own strengths and weaknesses. And if followed properly, they can both help participants lose weight quickly and safely.
If you're interested in finding a diet that will help you lose weight as well as manage that weight loss in the long run, then both of these are great options.
The following is a brief comparison of the two that you can use to help make a final decision.
1. Nutrisystem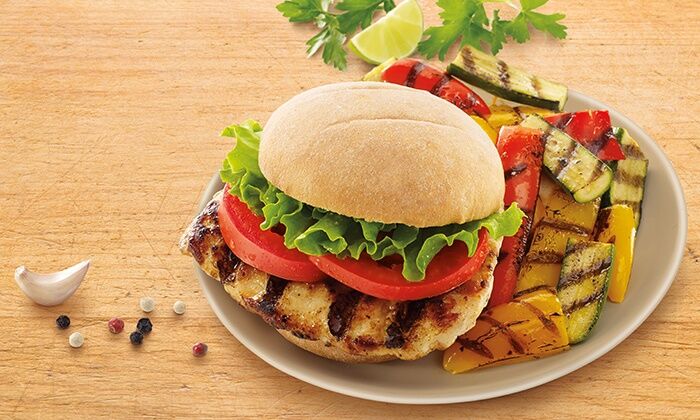 The Nutrisystem company (learn more) was founded in 1971, though it didn't have the name Nutrisystem until 1977.
Over the years, the company has gone through some significant changes. The company mostly sold liquid protein in the early days. Over the following decades, it would continue to grow and evolve until it became the top-rated diet delivery program that it is today.
Several competing brands have appeared over the years.
Nutrisystem manages to stay ahead of the competition by providing quality foods, affordable prices, and guidance from professional dietitians and nutritional experts.
The Benefits Of Meal Delivery Diets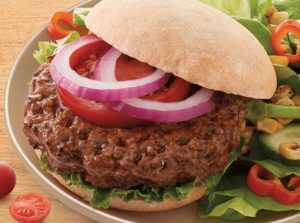 Many people severely struggle to stick with their diets. Losing weight is often ranked as one of the most difficult tasks to accomplish.
The science behind losing weight is well understood. In general, a person who burns more calories than they consume each day will gradually lose weight.
The problem is that it's too easy to consume a lot of calories each day while it's also difficult to motivate yourself to burn extra calories.
Meal delivery diets are so effective because they make it easier to consume the correct amount of calories.
By delivering carefully constructed meals to your doorstep, they take away the guesswork, the need for research, and the difficulty of finding healthy recipes.
You no longer have to read nutrition labels and count calories. Nutrisystem does all of that work for you every day. All that you need to do is prepare the meals and eat them.
As long as you stick with the meals provided, then you will lose weight.
On top of that, it's also very affordable! Find out how cheap it is with our full pricing guide.
How Does Nutrisystem Work?
Nutrisystem works by delivering carefully constructed meals directly to your doorstep. Each meal is designed by a professional dietitian and contains the exact number of calories and other nutrients your body needs without any excess.
The controlled portions and carefully calculated calorie counts guarantee that you will burn more calories each day than you consume, which results in weight loss.
Of course, regular exercise will greatly improve these results but is not mandatory.
Nutrisystem offers a number of different meal plans, but the idea behind them is generally the same. Each plan lasts for a total of thirty days.
During that time, a specific number of meals will be delivered to your home. The exact number of meals will depend on the plan you have chosen.
And the diversity of the menu available will also depend on your plan.
The standard plans deliver enough food for the entire day. This includes breakfast, lunch, dinner, and snacks.
One unique aspect of the Nutrisystem plan that makes it so effective is how the eating schedule is organized. It is designed so that participants can eat six small meals a day instead of three large meals each day.
Studies have shown that eating this way helps control cravings and promote weight loss.
The plan is divided into breakfast, mid-morning snack, lunch, afternoon snack, dinner, and evening snack. Each of these six meals is carefully prepared and divided into healthy portions. It's impossible to overeat or to cheat as long as you stick with the foods provided.
How Much Weight Can You Lose?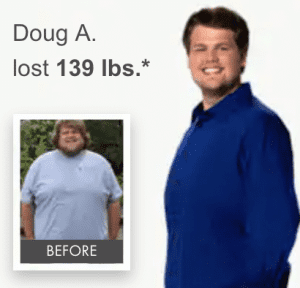 The program claims that a person can lose up to 13 pounds and 7 inches in their first month with Nutrisystem. A study was conducted to determine the validity of this statement.
The average person lost a total of 11.6 pounds and 8 inches with one month of Nutrisystem.
Thus, their claim seems to be accurate.
13 pounds is a healthy amount of weight to lose in one month. Once again, that number could certainly be increased if daily exercise was added into the mix.
Who Should Use Nutrisystem?
Anyone who has struggled to stick with a diet in the past can benefit from NutriSystem. This meal delivery diet makes eating properly easier than ever before.
Likewise, anyone who doesn't like the idea of counting calories or researching nutrient values could benefit from all of the work that Nutrisystem has already done.
Finally, anyone who is simply interested in losing weight fast and reliably should consider this program. It's a great way to shed pounds before swimsuit season arrives.
Bottom Line: Nutrisystem Works When Followed Correctly
Losing weight fast is a common goal for many people, but there are not many ways to achieve this goal without risking personal health. There are a number of potentially dangerous supplements and fad diets on the market today.
Nutrisystem manages to help people lose weight fast while also being safe and healthy.
Learn more below:
2. Ketogenic Diet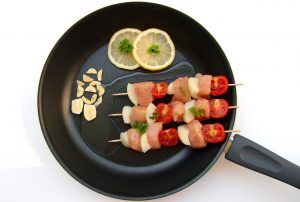 The ketogenic diet is a low-carb, high-fat diet that was originally designed that was originally designed to help patients suffering from epilepsy. The design of the diet causes the body to burn fats instead of carbohydrates.
The burning of fat results in ketone bodies in the bloodstream, hence the name of the diet.
The diet is extremely effective for helping patients control epileptic seizures. Many patients experience up to a 50 percent reduction in seizures after starting this diet.
Eventually, it was realized that this diet was also helping patients lose weight.
How Does Keto Work?
The body has two major sources of fuel: fats and carbohydrates. Most people eat meals that are high in carbohydrates. The body takes the necessary carbs from that food and converts them into glucose to fuel various biological functions.
The body then produces insulin to move the glucose around. As long as the body is taking in carbs it will continue to convert them into glucose.
But what happens when carb intake is severely reduced?
The body must then begin to convert fats into an energy source. Instead of converting carbs to glucose, the body converts fatty acids into ketones.
This results in ketosis and in time the body becomes keto-adaptive.
Once the body has reached the state of keto-adaptiveness it becomes extremely efficient at burning fat, thus resulting in weight loss.
What's Ketosis?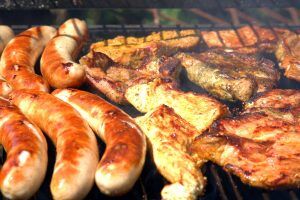 Ketosis is a metabolic state that is recognizable by a high level of ketone bodies in the bloodstream. The body actually enters a state of ketosis when starving.
The ketogenic diet essentially starves the body of carbohydrates.
At first, ketosis can be tough to deal with. But after a period of time, the body adapts to the changes and actually benefits from it. It results in increased energy levels, improves mental functioning, and weight loss.
How Much Weight Can You Lose on Keto?
How much weight you lose depends on a number of factors.
If you are eating the recommended amounts of food and the body has become keto-adaptive, then you can expect to lose between 1 and 3 pounds a week.
You can even increase those numbers by regularly exercising.
You may not lose that amount in the first week while the body works to become keto-adaptive, but will continue to lose weight afterward as long as you stick with high-fat, low-carb foods.
Bottom Line: Keto is One of The Fastest Ways to Lose Weight
The ketogenic diet has become one of the most effective diets available because it works incredibly fast. The only serious obstacle is overcoming the first week of ketosis.
But once you have made it past that point you can reliably lose multiple pounds each and every week. It is more effective and much safer than any of the fast working fad diets on the market today.
If you're looking for a great and convenient keto plan to try, Diet to Go has an awesome meal delivery option: Learn more with our full Diet to Go review.
Final Thoughts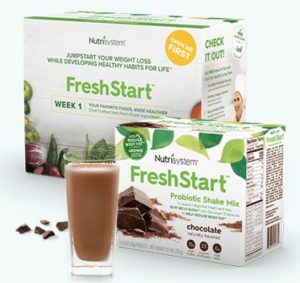 Both of these diets appeal to people who want to lose weight quickly.
They are both healthy choices and can be relied on for consistent weight loss and weight management over time. The ketogenic diet will require more work to maintain, but it is also a cheaper option.
The Nutrisystem diet is more expensive, but all of the hard work is done for you. It's up to you which of these attributes is the most important.
For me, that answer has been Nutrisystem, and right now is a great time to join!
They currently have some awesome savings available for DadQuarters readers, including a 40% discount plus free FedEx Shipping;
Learn more below:

Sources