Nutrisystem has been around for decades now, and during that time they have established themselves as one of the best weight loss programs on the planet.
For many years, they were only available to folks who ate meat, meaning they weren't an option for vegetarians.
That's not the case anymore, as they've released an awesome weight loss programs designed just for vegetarians! That means if you're a vegetarian who is looking to lose weight in a way that's safe and healthy, Nutrisystem has the perfect plan for you.
It works just like regular Nutrisystem, meaning it's super easy to follow, offers all the convenience of a meal delivery program, and helps you lose weight in a way that's safe and healthy.
With that in mind, here's closer look at Nutrisystem for Vegetarians, so you can officially decide if it's the right meatless weight loss program for you.
Nutrisystem for Vegetarians vs Regular Nutrisystem
How Nutrisystem's Vegetarian Program Works…
The good news, Nutrisystem for Vegetarians works just like regular Nutrisystem! There are no fads or gimmicks here, just a safe and healthy weight loss program that has been proven to work.
A 4-Week Vegetarian Plan That's Super Easy to Follow
Balanced Nutrition with the Right Blend of Protein, Fiber, and Vitamins
Unlimited Access to Weight Loss Counselors and Dietitians
FREE Online Tracking Tools and Nutrisystem App
Eat 6 Small Vegetarian Meals and Snacks per Day
Lose 1 to 2 Pounds Every Week
These are just a few of the features that make the Nutrisystem for Vegetarian program so amazing, but of course, there's much more to love about this program.
How Much Does it Cost?
Nutrisystem for Vegetarians is super affordable, and normally starts at $12.50 per day. You can bring that cost down to just $10.71, however, with our exclusive discount: CLICK HERE to Activate the Savings.
Nutrisystem Vegetarian Menu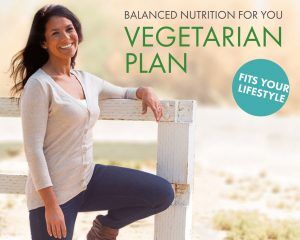 Nutrisystem's vegetarian menu is packed full of variety and flavor, with meals that taste great, are healthy, and will help you lose weight!
They have more than 90 vegetarian options to choose from, so you will have plenty of variety on your journey to reaching your weight loss goal.
You can more menu and pricing options here, but this is just a small preview of what you can expect to eat on the Nutrisystem vegetarian menu:
Breakfast
Cinnamon Roll
Buttermilk Waffles
Double Chocolate Muffin
Honey Wheat Bagel
Cherry Cheese Roll
Lunch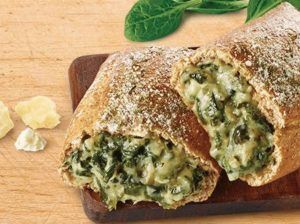 Spinach and Cheese Pretzel Melt
Double Chocolate Caramel Bar
Tuna Salad (for those who eat fish)
Fudge Graham Bar
Four Cheese Melt
Egg White Spinach Crepe (for those who eat eggs)
Broccoli & Cheese Melt
Dinner
Margherita Pizza
Stuffed Shells
Thick Crust Pizza
Vegetable Lasagna
Vegetarian Chili
Mushroom Risotto
Snacks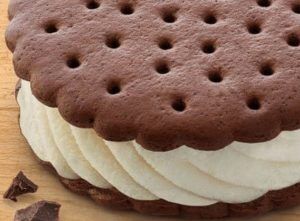 Lemon Zest Cake
Ice Cream Sandwich
Milk Chocolate Flavored Pretzels
White Cheddar Popcorn
Honey Mustard Pretzel Bits
Chocolate Cashew Bar
Of course, this is just a sampling of what Nutrisystem has on their vegetarian menu. Visit their official website to see everything that's on the menu.
How Much Weight Can You Lose?
Nutrisystem for Vegetarians is helping people lose more weight than ever! As they've improved their program over the years, they're now able to help men and women hit the following weight loss numbers:
Women: Lose up to 13 Pounds and 7 Inches in Month 1
Men: Lose up to 18 Pounds and 8 Inches in Month 1
After your first month, most vegetarians can expect to lose between 1 to 2 pounds every week that they're following Nutrisystem.
Does Nutrisystem Have a Vegan Menu?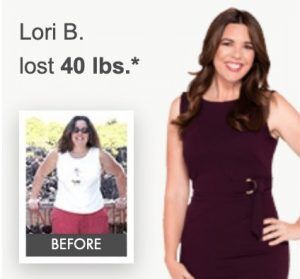 No. Right now, Nutrisystem does not have a menu that meets the needs of a vegan diet. The vegetarian menu includes plenty of meals with cheese and other animal-based products, so if you're vegan you'll need to look elsewhere.
What Are Real Nutrisystem Customers Saying?
I've shared my success with the Nutrisystem diet here on the site (read my review here), but you don't just have to take my word for it.
There are plenty – probably thousands – of testimonials posted online, and the majority that I have read have been very positive.
Here's a very small sampling of what people are saying:
The food is unbelievably delicious! I feel spoiled by the to-die-for desserts!
The only hard part is figuring out which yummy meal I want to eat each day!
The reason Nutrisystem worked for me is because I didn't have to change my diet. I chose Nutrisystem food that were similar to what I would normally eat—I just changed how much I was eating
Of course, there's a lot more feedback online, and I encourage you to check out all of the success stories posted on their website to see what other real customers are saying.
Can You Get the Vegetarian Kit at Walmart?
Walmart offers a bunch of Nutrisytem weight loss kits, including one for people with Diabetes, but at last check they weren't currently offering a Nutrisystem Vegetarian kit.
That means, if you want to sign up for Nutrisystem Vegetarian plan, you 'll have to enroll in the 28-day plan on their official website.
We'll keep an eye on the Nutrisytem Vegetarian Kits though, and will update this post if they become available.
Final Thoughts
If you're a vegetarian who needs to lose weight, then Nutrisystem meatless program should be at the top of your list.
Nutrisystem for Vegetarians is:
Affordable
Safe and Healthy
Effective at Fast Weight Loss
Right now is a great time to join Nutrisystem, and DadQuarters has some exclusive savings were proud to offer you!
CLICK HERE Activate Our Exclusive Nutrisytem for Vegetarian Discounts
---
Resources