Nutrisystem is probably the most popular meal delivery diet in the world, and for the most part, it's only available to customers in the United States. Nutrisystem recently expanded their borders, however, and now most Canadians can enjoy this awesome diet too.
As of now, they are not shipping their frozen menu to Canadian customers, but the rest of their menu is available, and this still gives people in Canada access to their full program, so they can sign up to have 28 days worth of meals, snacks and shakes shipped right to their door.
That means, you can lose weight following their meal delivery diet program, while also enjoying all of the other perks that come with joining, including:
Weight Loss Support from Certified Health Coaches and Dietitians
The Free Nutrisystem App
Meal Planning and Recipes Guides
Weekly Flex Meals: Enjoy a Meal Out or Make a Healthy Home-Cooked Dinner
Safe and Steady Weight Loss: Lose Up to 7 kg During First Month!
Below, we'll details the current Nutrisystem plans that are available in Canada, the current shipping locations, and where you can lock in the best deal on Nutrisytem.
Nutrisystem Plans Available in Canada

As a Nutrisystem customer, you're welcome to sign up for any of their three main plans. These include:
At last check, Nutrisystem wasn't shipping their frozen food menu to Canada, so if you're in one of their qualifying shipping regions, you will need to stick with the Basic or Core plans.
Even without the frozen foods, though, you still have more than 100 meals to choose from, so there's plenty of delicious foods to enjoy on your weight loss journey.
How Does the Nutrisystem Basic Plan Work?
Nutrisystem Core is a super easy-to-follow system, that when used correctly, can help folks lose up to 1 to 2 pounds every week.
I've used the Basic Plan, and I can tell you that it definitely works for weight loss. It includes the Nutrisystem "Chef's Favorites" which is a selection of their most popular foods, so you can feel confident that you're getting an awesome selection of great-tasting meals and snacks.
The Chef's Favorites menu is also nice for those folks who are trying Nutrisystem for the first time, as you don't have to worry about selecting foods or anything like that.
It's comforting to know that you just sign up, they send you food you need, and you can just follow the plan and start losing weight.
How Does Core Work?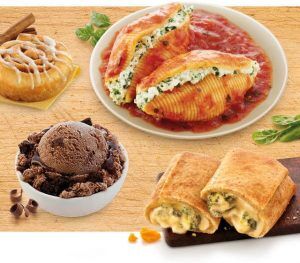 Core is Nutrisystem's most popular plan, and basically has all of the features of their Basic plan, but you have a bit more freedom over your menu.
Basically, you can select the foods you want every month when you sign up for Core, so if you want more control over your menu, this is the plan to go with!
Pricing for Canadians?
Their Most Affordable Plan
Basic is the cheapest plan on the Nutrisystem menu and currently starts at $10.18 USD per day (head here to see a full pricing breakdown)
That currently pencils out to about $13.16 Canadian dollars per day, although you will want to check the Nutrisystem website for the exact pricing info.
Nutrisystem also offers free FedEx shipping on their auto-delivery orders, but at last check, there were some shipping charges to send their food to Canada. Again, you'll want to check the website for those exact costs.
Ready to put the power of Nutrisystem to work for you?
Right now is a great time to join!
Learn more and lock in best Nutrisystem Canada deals here.
Can You Get Fresh Start in Canada?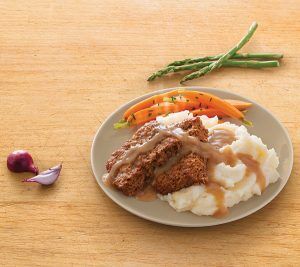 Nutrisystem recently launched their new FreshStart weight loss program, which is their best plan ever. To get things started, you will get a FreshStart box for your first week on Nutrisystem.
It includes pretty much all of the food you need for your first 7 days on Nutrisystem.
After that, you should be on your way to steady weight loss, and with the help of FreshStart, people can lose up to 13 pounds (15 for guys) during their first month on Nutrisystem. Once that first month is done, that 1 to 2-pound weekly benchmark will be what most dieters can realistically expect.
What Does a Normal Day Look Like?
On Nutrisystem, you will be eating 6 small meals per day, which is designed to keep you from having those hunger crashes and has been proven to be an effective way to lose weight and to keep it off.
Here's what a typical day with these 6 meals might look like:
BREAKFAST: A Turkey Sausage, Egg, & Cheese Muffin
SNACK: A Bag of their Mixed Nuts
LUNCH: Cheese Tortellini with a Side Salad
SNACK: Greek Yogurt with Blueberries
DINNER: Roasted Turkey Medallions with Steamed Veggies
SNACK: White Cheddar Popcorn
Of course, there are many more delicious meals and snacks to choose from each day. To see the full Nutrisystem menu, be sure to their full menu and food list. Again, check the Basic and Core menus to see what they'll ship to Canada.
Do They Have Plans for Canadians with Special Diets?
Yes. Nutrisystem has plans specifically designed for men, people with diabetes, and they even have a vegetarian option.
Connect with their support staff to see if they have the right plan for you.
Where Does Nutrisystem Ship to in Canada?
At last check, folks living in all Canadian provinces are eligible to receive Nutrisystem shipments [1]. That includes:
Saskatchewan
Ontario
Manitoba
Quebec
Newfoundland
Prince Edward Island
Nova Scotia
New Brunswick
Alberta
Yukon Territory
Nunavut
Northwest Territories
British Columbia
How Can Canadians Sign Up for Nutrisystem?
Ready to start losing weight with Nutrisystem?
The good news is, most Canadians can get Nutrisystem shipped right to their door every month, and enjoy all of the weight loss benefits that the Basic and Core plans provide.
Learn more, and lock in the best Nutrisystem Canada deals here.
---
Resources
Learn More About How Nutrisystem works:
How much will it cost to ship my order, Nutrisystem.com. Retrieved from https://leaf.nutrisystem.com/faqs/ordering-nutrisystem-diet-foods/how-much-will-it-cost-to-ship-my-order-within-the-continental-us/