Noom is one of the most popular new diet plans to hit the market in years! In fact, it's hard to find a program that has risen in popularity as fast as Noom has!
There's a reason behind Noom's success – It works, and it works great!
That means, if you've been looking for a weight loss program that produces amazing weight loss results [1], is easy to follow, sets you up for long-term success, and is affordable, then you'll want to put Noom at the top of your short list of diets to try this year!
While Noom is already one of the more affordable plans out there, there are certain ways that you can save big on their diet app, and we're here to share the best Noom offers with you, so you don't have to search all over the internet wondering how to save.
So, with that in mind, let's look at the latest Noom deals, so you can find out exactly how much you can save!
Current Noom Deals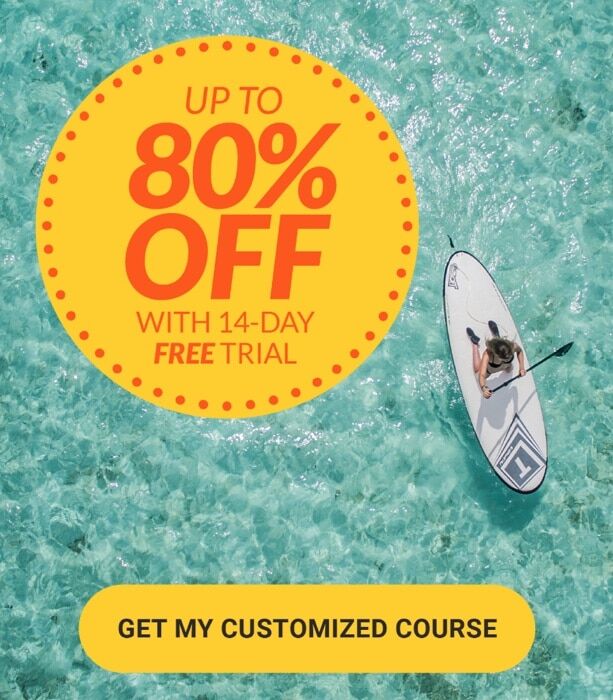 Looking to save big on Noom? The good news is, you don't need a discount code to lock in awesome savings at Noom!
Right now you can lock in a 14-day risk free trial of Noom, which gives you plenty of time to decide if it's the right program for you – No code needed!
Get the Noom Free Trial:
How to Use the Free Trial
If you're ready to put the Noom Free Trial to work for you, the steps to getting started are super easy Simply click the link above, and you will be taken directly to Noom's website.
From there, you'll start your free 30 second online evaluation [2]. This helps Noom learn more about you, and allows them to quickly formulate a plan to help you reach your weight loss goals.
Here's how to get started with the free trial:
Step 1:
Hit the "Lose Weight for Good" button to get started with the latest Noom programs: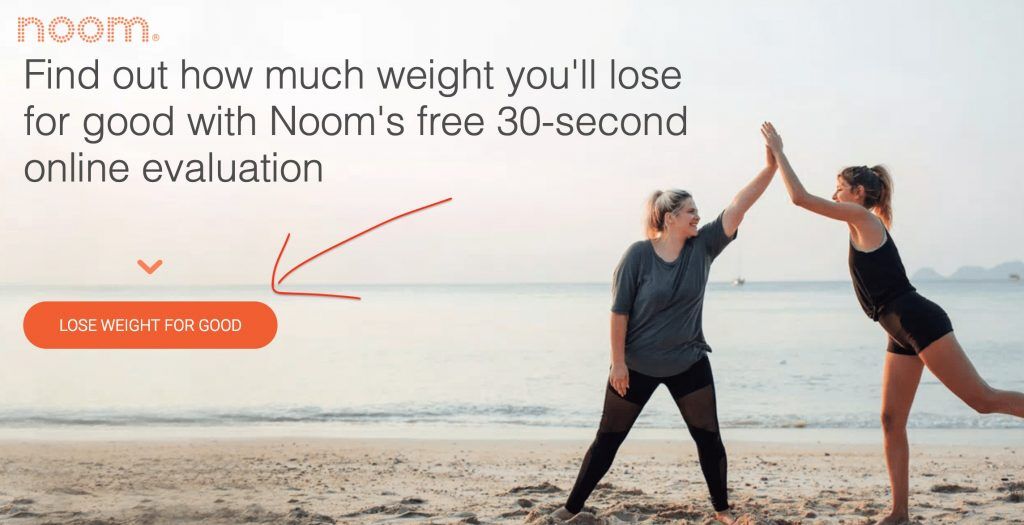 Step 2:
From there, you'll be prompted to answer a few simple questions. These include:
The Ideal Weight You Want to Reach
What's Your Height and Weight?
What is Your Gender?
What is Your Age?
They'll then let you know that your Noom course is going to be designed by a team of experts. This gives you a full 360 degrees of support, so you're getting the help you need from all angles.
Step 3:
After you've entered in some of your vital information, you will then answer a series of questions based on the information you've provided. Here's an example of what you might be asked, and the types of answers you will be asked to provide: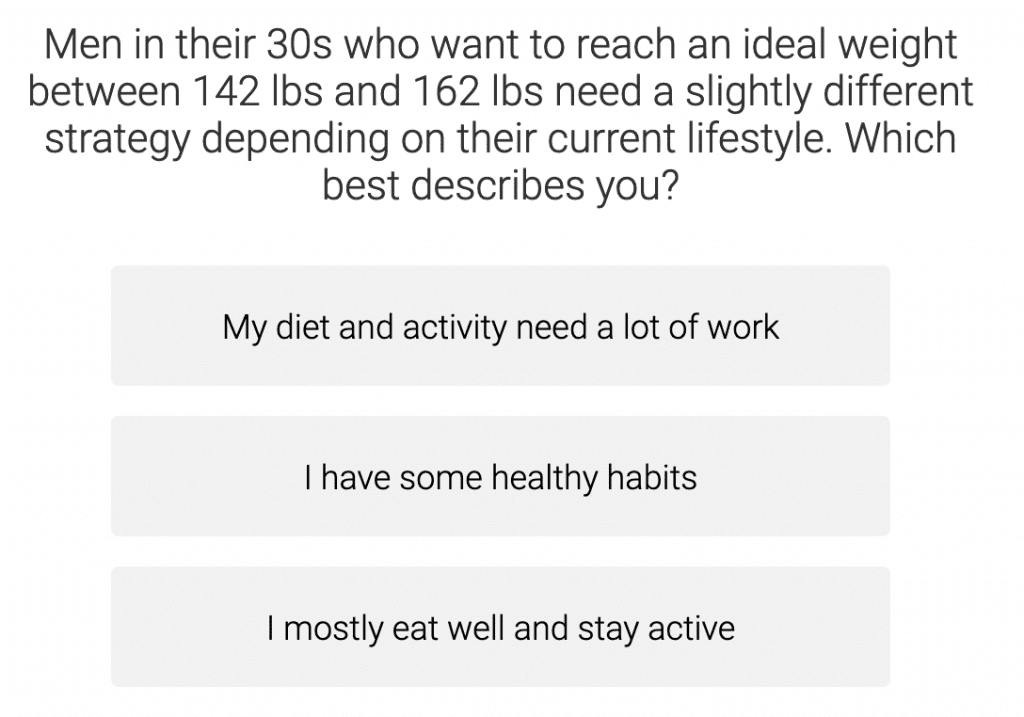 By answering honestly and accurately, you're giving Noom the best shot at developing a personalized plan, that will allow you to reach your weight loss goals quickly and effectively.
As you continue through this very brief questionnaire, you will be more questions about your diet including what you eat, and how often you eat. Again, Noom is using all of this information to develop a personalized plan just for you.
Step 4:
After learning about your diet and eating habits, the free trial questionnaire will move on to learning more about any specific health issues you may have.
They'll ask you things like:
Do you have any significant back issues?
Are you at risk for things like high blood pressure, depression, heat disease, stroke, diabetes, etc.
Have you ever been diagnosed or received treatment for diabetes?
Have you taken any antibiotic medication in the last 2 years?
The type of area you live: The country, suburbs, or the city.
You're Ready for Your Free Noom Diet Profile!
After answering these questions – it seriously takes 5 minutes or less – you're ready to learn about the weight loss program Noom has created for you.
They'll even show you your current BMI, as well as your goal BMI, and about how long it's going to take you to reach your goals!
For me, it looks like I can hit my goal for dropping about 15 pounds in about 2 months.
Here's the graph they created for me: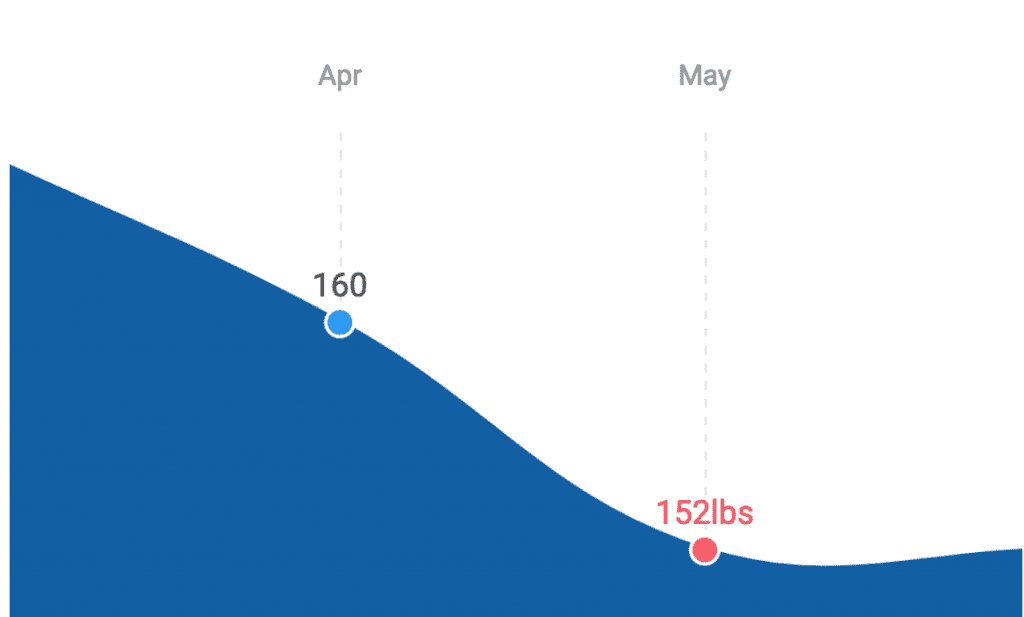 Making the Most of Your Noom 14-Day Free Trial
Now that Noom has all of the information they need to put together a weight loss plan for you, you're ready to put their 2-week free trial to the test. If you're looking to make the most of it [3], here are a few things you'll want to do to get started:
Be Ready to Commit
Download the Noom App
Connect with Your Noom Coach
Use Their Recipe Guide
Get to Know the Full Program
Decide if You're Ready to Stick with it After the 14-Day Free Trial is Finished
Get more details about Noom in our review and pricing guide.
Ready to Get Your Customized Noom Free Trial Plan?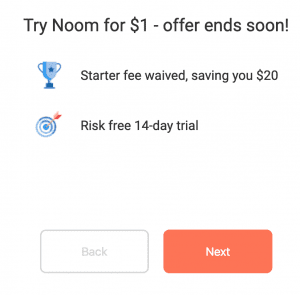 You've had a chance to read about Noom, see about how long it's going to take you to reach your weight loss goals, and see exactly how their program works.
Now, it's time to decide if you're ready to commit to the 2-week free trial!
If you decide you're ready, simply click "CONTINUE"button on your profile page to get started.
From there, they'll ask you about areas of your health and weight loss that you want to focus on, any other health limitations you may have.
It's now time to decide if you're ready for the free trial!
If you're serious about making changes to your health and weight, this is a great opportunity to get started!
Bottom Line
Saving the most money on Noom is easier than you may think! In fact, it doesn't even require complicated discount codes, coupons, or promos to save at Noom, but they can help from time to time!
Right now, they're offering a free 14-day trial to see if their unique weight loss program is right for you!
This gives you a chance to access a plan for reaching your goals, connect with their awesome weight loss coaches, use their diet app, and to get your weight loss journey started on the right foot!
Ready to put the power of Noom to work for you?
Leaern more and try Noom for 14-days.
---
Resources
Christina Stiehl, The Noom App Is Damn Effective – Just Take a Look at These Women Who All Lost Weight, Pop Sugar. Retrieved from https://www.popsugar.com/fitness/Before-After-Weight-Loss-Noom-45737605
Find out how much weight you'll lose for good with Noom's free 30-second online evaluation, Noom.com. Retrieved from https://www.noom.com/#/
Jaclyn London, MS, RD, CDN, What Is the Noom Diet? A Nutritionist Explains How the App Can Help You Lose Weight, Good Housekeeping. Retrieved from https://www.goodhousekeeping.com/health/diet-nutrition/a26023584/noom-diet-plan-review/