Medifast is one of the most popular meal delivery diets around, but it isn't always the right option for everyone.
There are a number of factors that may have someone looking for something different than Medifast, including price, the food menu, and weight loss results.
For this reason, we've decided to take a look at some of Medifast Competitors, so you can see some of the other top-rated diets out there.
So keep reading to see our three best alternatives to the Medifast diet (read our review here), and find out if there's another program that may work better for you:
Our Top 3 Medifast Competitors
Since Medifast is a meal delivery diet, we've decide to show you three other meal delivery options, that could potentially work better for you.
These include:
Nutrisystem
South Beach Diet
Bistro MD
The three diets mentioned above are three of our top-rated choices here at TheDietAdvantage, and all have a long track record of helping people reach their weight loss goals.
With that in mind, let's take a closer look at each one to give you a better idea of what they are and how they work.
1. Nutrisystem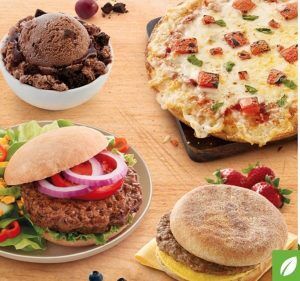 Nutrisystem (read our review here) is the most popular meal delivery diet in the world, and for good reason, too.
Their program works and it works well.
In fact, their program has gotten so good at helping people lose weight, they're offering to help people lose up to 18 pounds and 8 inches during their first month on the program.
Here are just a few of the Nutrisystem features that make it one of the best:
Price You Can Afford: Nutrisystem is probably the most affordable meal delivery diet I have tried. In most cases, you can get started with their full 28-day program for less than $300 per month.
Weight Loss Made Easy: With Nutrisystem, you pretty much just eat the food they send, follow their program, and lose weight. It really is one of the easiest weight loss programs out there.
Safe and Healthy Weight Loss: The Nutrisystem program has been proven to be a safe and healthy way to lose weight. Their system has been helping folks drop the pounds for decades now, and they have thousands of success stories proving how well their program works.
Weight Loss Support: Nutrisystem gives you the support you need to reach your weight loss goals. They even have weight loss counselors available to you – they're great if you need tips, motivation, or support to reach your weight loss goals!
Variety of Plans to Choose From: Nutrisystem has 4 main plans to pick from, plus they have programs for diabetics, vegetarians, and even a plan just for Men (check it out here)!
Top Reason to Consider Nutrisystem Over Medifast?
When it comes to choosing Nutrisystem over Medifast, the biggest deciding factor would probably be the price.
Overall, Nutrisystem is cheaper than Medifast in most cases, so if you're looking for a program that is cheaper, but still produces similar weight loss results, then I would recommend checking out Nutrisystem.
In terms of food, I would say the menus are pretty similar. I've tried both plans, and honestly don't really prefer one over the other in terms of taste or food quality.
They both make pretty good food, and I found the meals to be tasty and enjoyable.
Still, the overall edge goes to Nutrisystem, so if you're looking for the best option in meal delivery, they check all the boxes:
They're the Most Affordable
The Food Tastes Great
It's So Easy to Follow
Where to Get the Best Nutrisystem Deal
If you want to lock in the best deal on Nutrisystem, DadQuarters has an awesome deal to share with you.
Right now, you can save 40% on all of the Nutrisystem plans when you enroll in auto-delivery, plus you get FREE FedEx shipping!
Ready to put the power of Nutrisystem to work for you?
2. South Beach Diet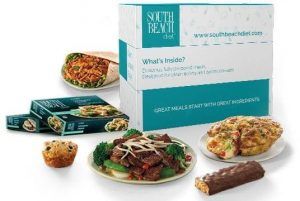 South Beach Diet (get the full details here) is another top choice in the meal delivery diet world, and they're an excellent alternative to the Medifast diet.
Their food tastes great, it's affordable, and you can lose a lot of weight following their program.
South Beach Diet has been around for years, but their meal delivery service has only been around for a couple of years now.
The good news is, they've got the meal delivery diet figured out, and they're definitely worth considering.
Here are just a few things you can expect if you sign on with South Beach Diet:
Awesome Menu: I found the South Beach Diet menu to be one of my favorites. They have a variety of great tasting meals and snacks, making your weight loss journey that much better.
Affordable: South Beach Diet is pretty comparable to Medifast in terms of price, and you can get started for just over $300 per month in most cases.
Long-Term Weight Loss: South Beach Diet is designed to teach you what it takes to keep the weight off for good. Lose weight fast, plus learn the skills you need for long-term success!
Top Reason to Pick South Beach Diet Over Medifast?
I would say the biggest thing separating South Beach Diet from Medifast is the type of food you will be eating.
Personally, I prefer the South Beach Diet menu to Medifast's, but it really just comes down to personal preference.
Beyond that, they're priced pretty much the same, and you can expect similar weight loss results using either program.
I would recommend checking out both menus to see if you prefer one to the other.
Where to Get the Best South Beach Diet Deal
South Beach Diet runs a lot of different promotions throughout the year, and TheDietAdvantage has access to some of the best. Get the deals below:
Learn more and check current South Beach deals
3. BistroMD
BistroMD (read our review here) was designed by a doctor, and has been scientifically proven to help people lose weight in a way that is safe and effective.
When you sign up, they'll send you meals that are nutritionally balanced, and are designed to help you trim down.
Their meal options include breakfast, lunch and dinner. Their food is upper-tier, so you can expect to pay more for it than you would at Medifast, South Beach Diet, or Nutrisystem.
Here are just a few of the features that BistroMD brings to the table:
Fully Customizable Program: Using their "My BistroMD" page, you have total control over your menu every week!
Get Expert Advice: Need weight loss tips, motivation, or support? BistroMD's team of weight lost experts is there to help!
Top-Notch Food: BistroMD's meals are some of the best in terms of taste and quality.
Safe and Balanced Weight Loss: No frills or gimmicks here. Just a safe and effective plan to lose weight.
Top Reason to Pick BistroMD Over Medifast?
BistroMD's meals are some of the best when it comes to taste and quality, so if you're looking for high-quality diet meals, then you should consider them over Medifast.
Because of this, they're probably the most expensive diet on our list. But in this case, you are getting what you pay for, and that's a high-quality diet menu.
Where to Get the Best BistroMD Deal
Right now, the best place to lock in the best BistroMD deals is at their official website. They have a variety of plan options to pick from, and right now you can get started for as low as $89 per week.
On top of that, they were offering DadQuarters readers a 25% discount plus FREE shipping at last check! Follow the link below to connect with their latest deals:
Competitor Summary
Medifast is a great meal delivery diet option for a lot of folks, but if you think you'd like to try something different, the three diets we've outlined above are great alternatives!
When it comes down to it, Nutrisystem is our top-choice when it comes to the best Medifast alternative, so check them out if you're looking for a cheaper diet to try.
Ready to get started?
---
Resources