Exactly how much does Nutrisystem cost in 2020?
The cost of Nutrisystem starts at $240 to $340 per month for women and $275 to $380 for men. The meal prices you pay are based on enrolling in their auto-delivery program. If you opt out of their auto-delivery program, clients pay an extra $84 to $133 per month.
Nutrisystem has a variety of weight loss plans and pricing points to pick from, including menus for people with type 2 diabetes and vegetarians, both of which cost the same as the regular plans.
Below, we'll detail the costs you can expect to pay for each Nutrisystem weight loss plan, so you can find the best food plan for your dietary needs and budget.
*Nutrisystem Updated their plan Prices Recently, and even added a new plan – Uniquely Yours Ultimate – See the New Prices and Get the Full Details Below:
Latest Nutrisystem Plans and Costs:
I personally tried the Nutrisystem Fresh Start plan recently…You can see the food and my results below:
Think the Nutrisystem Fresh Start diet might work for you?
Learn more and check latest Nutrisystem prices here.
2023 Nutrisystem Diet Plans & Prices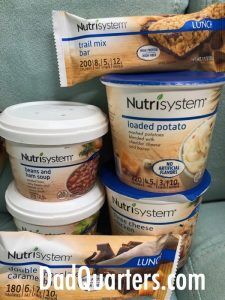 1. Nutrisystem Basic Plan
Chef's Choice:
Women: $9.82 per Day / $274.99 per Month with Auto-Delivery
Men: $11.25 per Day / $314.99 per Month with Auto-Delivery
Custom Menu
Women: $10.54 per Day / $296.97 per Month with Auto-Delivery
Men: $11.96 per Day / $336.97 per Month with Auto-Delivery
The cost for the Nutrisystem Basic Plan is about $10 per day, and this is their most affordable meal option [1] for men and women looking to lose weight. It's the one I chose to pay for the first time I signed up, mainly because of the very reasonable cost and nice selection of food that you eat each week.
That said, I upgraded to Uniquely Yours my second time around, and I do have to say it's nice eating those frozen foods meals.
When it comes time to buy Nutrisystem, Basic is a great, cost-effective plan for men or women looking to lose pounds – you can always upgrade to Core or another better plan later if you decide you want more healthy food variety and additional meals to choose from on your fat loss journey.
2. Nutrisystem Uniquely Yours Diet Plan
Same Price for Chef's Choice & Custom Menu: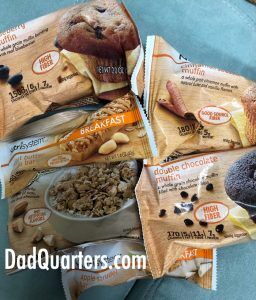 Women: $10.54 per Day / $294.99 per Month with Auto-Delivery
Men: $11.96 per Day / $334.99 per Month with Auto-Delivery
The Nutrisystem Cost for the Uniquely Yours Plan starts at just over $10 per day. It has more than 100 food items to choose from, and it doesn't cost any extra to build your own custom menu of basic meals.
If you're brand-new, the Uniquely Yours Weight loss plan is one of their best meal options for women and men. It is worth the extra money, and definitely gets the job done, should you choose it.
While it does cost a bit more than Basic, it's worth it to get access to the larger Nutrisystem meal menu, in my opinion.
3. Nutrisystem Uniquely Yours Ultimate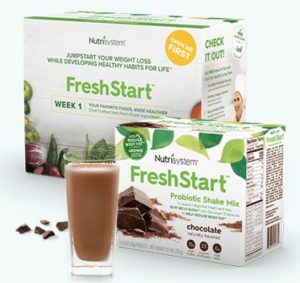 Same Price for Chef's Choice & Custom Menu:
Women: $13.93 per Day / $389.99 per Month with Auto-Delivery
Men: $15.36 per Day / $429.99 per Month with Auto-Delivery
If you choose to purchase the Nutrisystem Uniquely Your Plus diet plan, it includes everything in their original Uniquely Yours plan, but for the additional cost, you also get to choose 28 of their belly-blasting FreshStart shakes, and you get access to their biggest and best food selection ever.
Nutrisystem Uniquely Yours truly is the best way for men or women to lose weight with the Nutrisystem frozen program, and of all their plans it's as good as it gets, so you really do get what you pay for, if you decide to choose it.
Is it more expensive?
Yes.
Is the diet worth it? Yes (if you have the extra money).
Specialty Plans
1. Vegetarian Plan
Women: $11.96 per Day / $334.99 per Month with Auto-Delivery
Men: $13.39 per Day / $37.99 per Month with Auto-Delivery
2. Nutrisystem D: The Type 2 Diabetes Plan
Nutrisystem also offers a healthy meal delivery plan with the right food, snacks, and nutrition for people who have Type 2 diabetes [2] or considered to be pre-diabetic, with food that is designed to help control your blood glucose.
With the Nutrisystem Diabetes plan, you have several choices: They have Basic, Uniquely Yours, and Uniquely Yours Ultimate plans that you can purchase, and they cost the same as their traditional plans.
The diabetic foods and snacks you'll receive are designed to help control A1C through a blend of proper nutrition. It's also cost effective.
That said, if you have type 2 diabetes [3], you'll want to check with your doctor to see if you're ready to make the Nutrisystem food purchase.
Check Current Nutrisystem D and vegetarian prices
Can Auto-Delivery Save You Money?
The Nutrisystem Auto-Delivery plan is a great way to save money on Nutrisystem, lock in free FedEx shipping to receive your meals, and it ensures you will get them automatically delivered.
Your food order will be more expensive if you don't sign up and you'll have to pay for shipping. If you're going to be following the program for more than 4 weeks, it should save you money over the long run.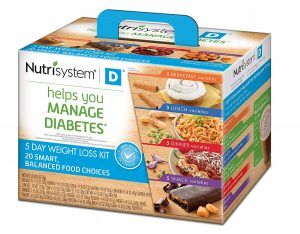 If you decide to cancel the Nutrisystem Auto-Delivery plan, you can do so without paying a penalty as long as you have been on the program for at least two billing cycles.
If you need to cancel your food subscription within the first 4 weeks, the cancellation fee will cost you around $99.
There are some ways to avoid paying this fee, and saving some money, however.
One option to reduce the cost of the Nutrisystem cancellation fee is to switch your second order to their FreshStart Shakes, or a selection of ala carte food and snacks, instead of the full meal delivery food program.
The last time I checked, the Nutrisystem shakes cost around $80.
This will save you the Nutrisystem cancellation fee, plus subtracts another $200+ plus from your order if you're dropping the meal delivery. And at least you receive some shakes instead of getting nothing in return.
The best way to learn more about this is to call Nutrisystem Customer Support once you've signed up 1-(800) 585-5483, and a counselor can walk you through the cost of Nutrisystem and the cancellation process.
Grocery and Resturant Costs to Consider
For the most part, you won't have to spend a ton of money on extra foods or snacks each week, beyond what you're paying for the cost of the Nutrisystem weight loss plan that you choose.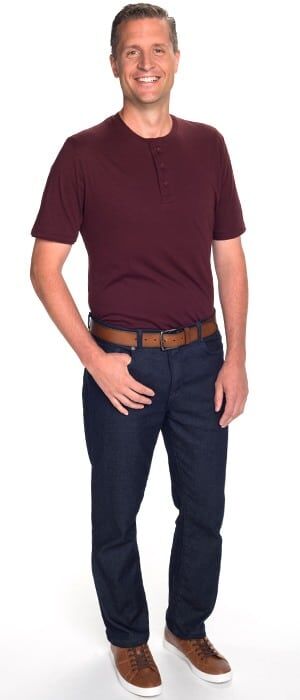 There are some additional food expenses per week, though, that you'll want to factor into your budget just so you know what to expect going in.
When you're following the Nutrisystem plan, you will want to plan on eating fresh fruits and veggies with your meals, which brings an additional cost. If you read any reviews out there, you'll see that this is a nice option for making your meals and foods taste better over the weeks that you're following the program.
This includes making a side salad to enjoy with one of your entrees at lunch or dinner, or you can even buy fresh vegetables to sauté as a side dish as well.
From my experience, you can get away with spending less than $100 per month on foods and extra vegetables and fruits, which pencils out to cost about $20 per week.
I was able to save money while on Nutrisystem by eating regular bagged salads and veggies for my meals, and if you hit the sales each week, that helps cut down on your expenses as well.
In addition to your basic groceries for meals, you also have the option to spend money on extra bars, shakes, and snacks from Nutrisystem if you want, but they're optional and aren't required to lose weight on the diet.
The do add to the overall cost of Nutrisystem, though, if you decide to buy them.
Flex Meals
Nutrisystem knows that dieters going to be on their weight loss plan forever, so they also want to teach you how to make healthy meals and choices for life after their plans, and they give you several options for doing just that. Plus you can also mix in their ala carte items or a meal kit here and there.
Nutrisystem helps dieters do this by adding in optional "flex" meals [4] each week to all of their plans, where you'll learn what foods to use to make healthy meals.
This gives dieters the option to share meals with friends, or make a delicious home-cooked meal to enjoy with your family.
If you do opt to eat out, there will obviously be some additional expenses that come with it, but enjoying these Flex meals is well worth it, in my opinion, just so you can eat something besides the Nutrisystem weight loss food plans for a change.
If you decide restaurants are too expensive for eating your flex meals, consider dining at home as a cheaper alternative, and something that may lower the overall monthly cost. You'll just have to decide how you want to spend your money.
Their included basic diet and exercise guides will help you choose what foods to order at most popular restaurants, and they also have a grocery shopping guide, so don't worry – they're there to help with tips when the time comes to venture aways from their plans and buy your own food!
Just follow the Nutrisystem weight loss guides and you'll be all set!
Pricing Summary
The Nutrisystem diet plan is a very affordable and cost-effective way to lose weight. It can also produce some pretty amazing weight loss results for those who stick with it.
On average you'll pay between $274.99 to $374.99 for their basic meal delivery service, depending on which weight loss plan you decide to go with.
The cost can also vary depending on how you choose to utilize your flex meals.
Learn more and check current Nutrisystem prices
---
Resources
Weight Loss and Diet Plans, Nutrisystem, retrieved from https://www.nutrisystem.com/jsps_hmr/diet-plans/weight-loss-programs.jsp
GD Foster, et al, Nutrition and Diabetes, retrieved from https://www.ncbi.nlm.nih.gov/pmc/articles/PMC3608893/
Mayo Clinic, Type 2 Diabetes Symptoms and Causes, retrieved from https://www.mayoclinic.org/diseases-conditions/type-2-diabetes/symptoms-causes/syc-20351193
Ashely Hill, RD, LD, HealthLine, Should You Have Cheat Meals on Cheat Days?, RE
More Nutrisystem Review Information via DadQuarters
For much more information about the Nutrisystem diet, including who much weight you can lose, the types of foods you will be able to eat, and how long it will take to reach your goals, check out some of these extra posts: