It's no secret that Weight Watchers is one of the best and most popular diets programs in the world, but even with all of its success, it's not always the right option for everyone.
If you've had a good look at Weight Watchers, and have decided it's not the right program for you, then it's probably time to check out some solid Weight Watchers Alternatives.
In this article, will be sharing three of our favorite Weight Watchers competitors, so you can see some other really awesome programs out there.
If Weight Watchers won't work for you, hopefully one of the diets on our list will. We're going to give you a pretty broad range to choose from, in the following categories:
Cheapest Alternative to Weight Watchers
Best Meal Delivery Alternative to Weight Watchers
The Most Similar Program to Weight Watchers
With these three things in mind, let's take a closer look at our top-rated Weight Watchers alternatives, so you can get started on your journey to better healthy ASAP!
1. Noom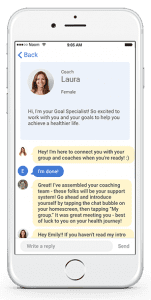 Noom (read our review) is one of the newer diets on our list, but they've been creating a ton of buzz lately! That's because they're committed to being more than just another fad diet.
They're dedicated to improving lives, and your overall health, and they do that buy showing you how to make healthy changes for life!
Here are a few reasons we're big fans of Noom:
Personalized Plans: Before getting started with Noom, they ask you a series of questions to get to know you better, including your weight loss goal. This helps them created the perfect plan just for you.
Health Coaching: With Noom, you will be assigned a personal coach who is going to be there to help you reach your health goals!
Designed by Experts: Noom wasn't just created out of thin air! It was put together by a team of weight loss and health experts who wanted to help people change their lives.
Who Should Pick Noom?
If you like the way the Weight Watchers program works, but just want to try something different, then Noom may be exactly what you've been looking for.
You're still going to track your activity and food, much in the same way you do with Weight Watchers, but there are some subtle differences.=
One thing that makes Noom different, though, is that they're going to help reshape the way you think about food and exercise. That means they're going to help you address whatever mental and emotional obstacles may be standing in the way of your weight loss and health goals.
By addressing these issues, then can help you keep the weight off for life.
Where Can You Get the Best Deal?
When it comes to pricing, Noom is slightly more expensive than Weight Watchers, but you get a full 14 days to try it out for free!
After your 14 day trial is up, you can decide if you want to stay on, but remember that gives you complete access to your own health coach, and the award-winning Noom app and weight loss system.
Ready to put the power of Noom to work for you?
Learn more activate their latest deals
2. Nutrisystem – Meal Delivery Alternative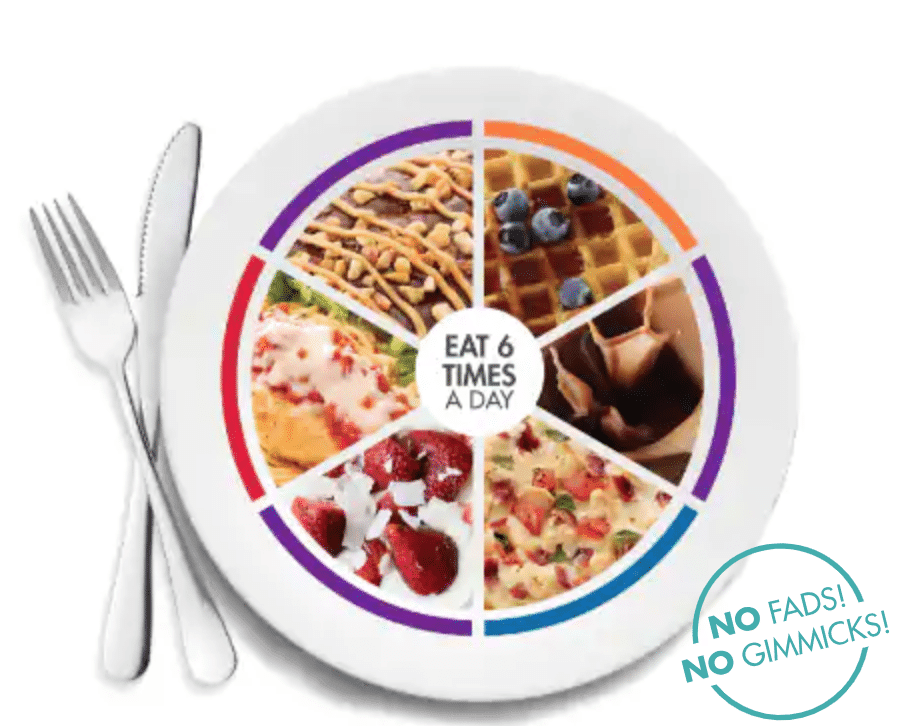 Nutrisystem makes our list, because it's the top-rated diet here at TheDietAdvantage.com. The only reason it's not listed as our number 1 Weight Watchers Alternative, is because it's a very different program than WW.
That said, if you're looking for something different than Weight Watchers, then Nutrisystem very well may be the best program for you.
Here's why we love Nutrisystem:
So Easy to Follow: The Nutrisystem program is one of the easiest ways on the planet to lose weight. No joke! You sign up, eat the food they send you, and pretty much watch the pounds fall off! It really doesn't get much easier than that.
Convenience is Key: With Meal Delivery Diets, weight loss is so easy, and they're a great option for those of us who aren't big fans of grocery shopping or cooking. That's a big thing that makes Nutrisystem different from Weight Watchers, so if a meal delivery diet sounds more like your style, Nutrisystem should top your list!
Affordable: On the surface Nutrisystem appears to be more expensive than Weight Watchers, but when you actually crunch the numbers, it may be cheaper? The price you pay for Nutrisystem includes pretty much all of your food for the month, which pencils out to about $10 per day – try beating that price at the grocery store!
Who Should Choose Nutrisystem Over Weight Watchers?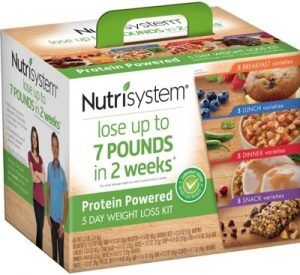 Because Nutrisystem is so different from Weight Watchers (see how here), there's a good chance it may be just the alternative for you.
Nutrisystem is the perfect choice for anyone who prefers the convenience of a meal delivery diet, who doesn't want to deal with counting points or calories, and likes the idea of having a clear and simple program to follow to reach their weight loss goals.
Where Can You Get the Best Deal?
Ready to give Nutrisystem a try?
Be ready to lose a lot of weight fast!
Right now they're helping folks lose up to 13 pounds during their first month!
3. Trim Down Club: Cheapest Weight Watchers Alternative
Trim Down Club (get the details) has been making waves in the diet industry for a while now, and that's because they offer a really affordable program, that is very easy to follow.
If you haven't heard of the Trim Down Club yet, here's a basic overview of how it works:
Meal Plans Totally Customized for You: When you sign up with Trim Down Club, you will complete a quick profile, which includes your eating needs are preferences. Once you're finished, they will create a weekly menu that is designed just for you. It's easy to follow, and most importantly, it will help you lose weight.
Support Forums and Counselors: The "Club" part of Trim Down Club, is the access you get to their community forums. Here, you can connect with other members to just chat, get advice, and share success stories. They also have diet experts available, who can answer any questions, and offer you support when needed.
Huge Database of Recipes: Each new week will bring new and exciting healthy meals to try, and with Trim Down Club's always expanding recipe database, you will always look forward to something new to try!
What Makes Trim Down Club Different Than Weight Watchers?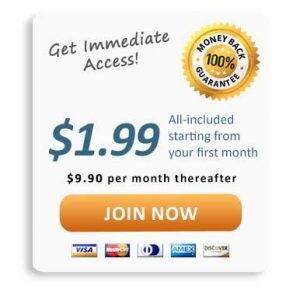 With Trim Down Club, you don't have any points or calories to count. Just eat the food, follow the program, and you can expect some pretty awesome weight loss results!
On top of that, you may see some improvement to your overall health as well, as they encourage you to be physically active, and the pounds start to melt away!
Where Can You Get the Best Deal?
Trim Down Club is listed as our "cheapest" alternative to Weight Watchers, and that's because you can get started right now for just $1.99!
After your trial period ends, Trim Down Club costs just $9.90 per month moving forward, which is a pretty sweet deal!
This gives you a chance to see if it's the right weight loss program and community for you, without having to break the bank!
Ready to Learn More about Trim Down Club?
Head here to activate their latest discount and to more details.
Final Thoughts
When it comes to finding the best Weight Watchers alternatives, there are plenty of options out there. The three programs we've listed above are great places to start for anyone looking for proven ways to lose weight.
For my money, I have had the best luck with Nutrisystem when it comes to my weight loss, so it's the diet I recommend most.
If you're ready to finally reach your weight loss goals, right now is a great time to join Nutrisystem!
---
Resources