Weight loss can feel overwhelming sometimes. This is especially true for those of us who have a lot of weight to lose, and it doesn't help that there are literally thousands of diets and programs out there, trying to tell you why they're the best option to help women lose weight.
With so much noise out there, it can be hard to separate the diets that actually work, from those that are just another fad.
Luckily, we've done the hard work for you, and have narrowed it down to our top 5 best diets for women. All of the diets on our list have been proven to help people lose weight in a way that's safe and healthy, have a long track record of success, and offer an easy-to-follow plan for finally reaching your weight loss goals.
With that in mind, let's take a look at our top 5 best diets for women of 2019, so you can find the best option for you this year!
How We Picked the Best Diets for Women
The first thing you should know, is that we didn't just pluck these diets out of thin air! In order to make our Top 5 list, each diet had to meet a certain set of criteria, including:
Backed by Research: These programs have been proven to work!
Fast & Safe Results: They help women lose weight fast, but in a way that's safe and healthy.
Long Track Record of Success: These aren't fly-by-night programs. They've been helping women for decades.
Lots of Positive Reviews: We looked at feedback from a large body of verified customers.
Affordable: You shouldn't have to break the bank to get healthier and lose weight!
Now that we know how we chose the diets, let's dive into the list, so you can start your weight loss journey ASAP!
Our Top 5 Diets for Women
South Beach Diet
Noom
Mayo Clinic Diet
WW (Weight Watchers)
BistroMD
Our top 5 list includes a mix of meal delivery diets, like Nutrisystem, and programs that put you in charge of your own meal prep and planning, like Mayo Clinic Diet.
Ultimately, you will have to decide if you prefer the convenience of meal delivery, or if you prefer a program that allows you to make your own meals. Meal delivery has always been my preference, but that's just because it makes everything so easy!
1. South Beach Diet
PRICE: Check Latest SBD Prices & Activate 40% Discount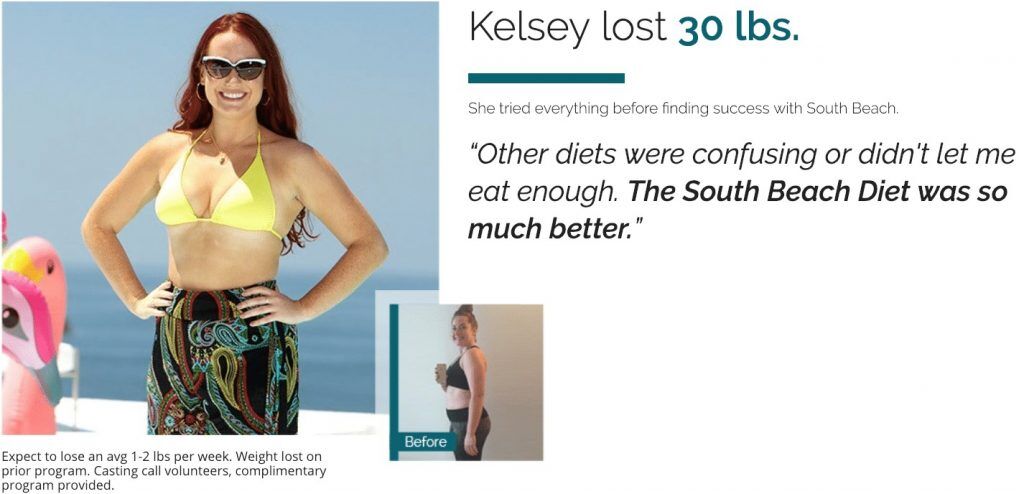 South Beach Diet is right up there with Nutrisystem in terms of results, convenience, and pricing. The biggest difference, however, is the style of food that they offer.
While Nutrisystem has more of an American-based menu – think pizza, burgers, lasagna – South Beach Diet has more asian-style and Mediterranean-inspired dishes.
With that in mind, if you are on the fence about which one to go with, I would let the menus do the deciding for you, because beyond that, they pretty much work in the exact same way.
Why We Recommend South Beach Diet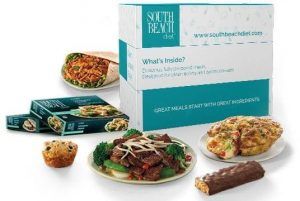 The South Beach Diet system has been around for decades, and it's a pretty well-known fact that this program works. Now, they have put together an awesome meal delivery program, which makes South Beach Diet better and easier to follow than ever.
Here are just a few of the reasons that South Beach Diet easily makes our Best Diets for Women list:
Clear Ending & Begging: With the 3 Phase SBD system, there's an ending in site!
Safe & Healthy Weight Loss: SBD has been proven to be a safe and effective way for women to lose weight.
Delicious Menu: The SBD menu is diverse and tasty!
Easy to Follow: The SBD plan is straight-forward and easy to follow.
Get the full South Beach Diet breakdown, including pricing details at our official review page HERE.
How Much Weight Can You Lose?
With South Beach Diet's latest release, women can lose up to 7 pounds during their first week following the program! How's that for building motivation?
After that, most women will lose between 1 to 2 pounds every week that they're following the program.
What are Customers Saying?
Again, there are tons of testimonials out there, and from what I can tell the South Beach Diet feedback in overwhelmingly positive. Here are just a few snippets we thought might be helpful:
I know 80% of fitness is nutrition, an area where I struggled. South Beach helped me with that. The food was tasty—and easy!
South Beach has changed my life completely. It helped me learn to love myself and now I feel much happier—and sexier!
Ready to put the power of South Beach Diet to work for you?
Right now is a great time to join!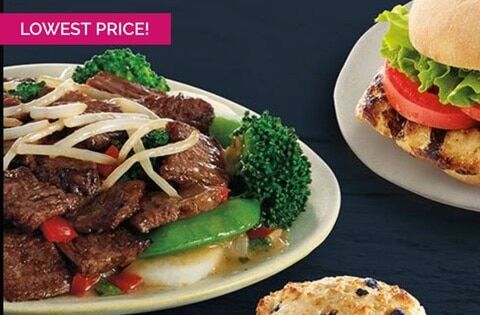 SILVER


South Beach Diet's most affordable plan ever. Breakfasts, lunches, & dinners sent righ to your door!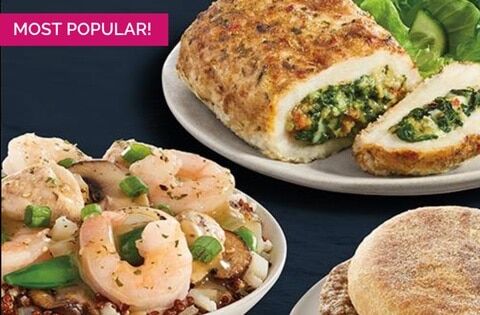 GOLD


South Beach Diet's most popular plan! More menu variety and silver, and a lot more convenience!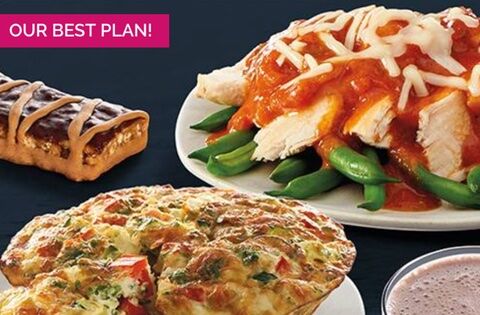 PLATINUM


South Beach Diet's BEST plan ever. Get all of your breakfasts, lunches, dinners, and snacks for the month, plus 20 South Beach Complete Shakes!
2. Noom
PRICE: Check Latest Noom Price Here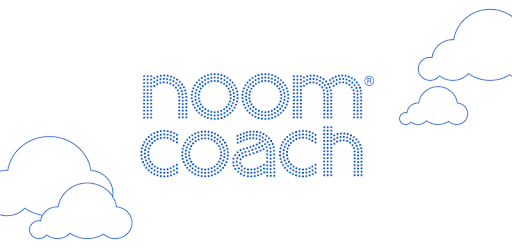 Noom (get the details) was one of Google's most searched for diets last year, so it's safe to say that it's pretty much mainstream at this point.
The reason for the popularity?
It works great for weight loss, and with an overall goal of helping you learn how to keep the weight off for good. On top of that, when you sign up for their app, you also get partnered with your own Noom diet coach, who is there to make sure you stay on track with your health and weight loss goals.
Why We Recommend Noom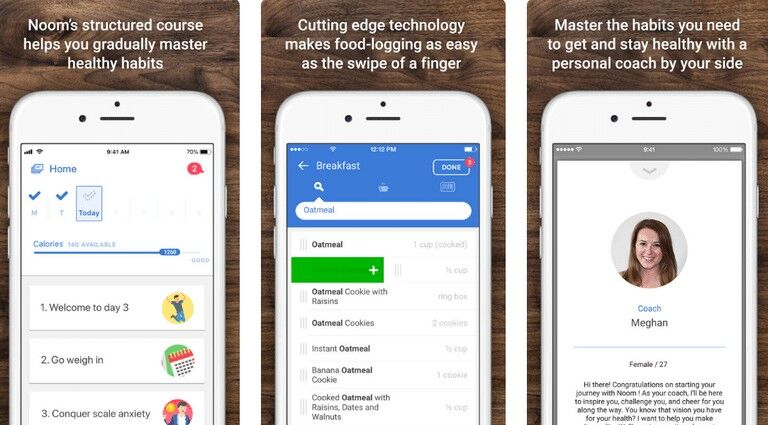 We recommend Noom, because it has been proven to work. It's really that simple.
On top of that, research has shown that working with a coach can help get you better results, then when you go at it alone.
There's just something about having someone else along for the ride that helps you stay motivated and on track.
Here are all of the reasons that Noom is one of our favorites:
App is Easy to Use
Coaching and Group Support
Learn Healthy Habits for Life
Helps Change Your Mindset
Huge Food List and Recipe Database
Can Try it for Free
How Much Weight Can You Lose?
Noom is fully customized based around your unique diet profile, so weight loss results are going to be different for everyone.
When you complete your free diet profile at the Noom website, though, they give you a pretty good estimation of how long it's going to take you to reach your weight loss goal.
What Are Real Noomers Saying?
If you use social media at all, you've provably seen plenty of Noom testimonials on Instagram and Facebook. Trust Pilot is another good place to hear from verified customers.
Here's one that really stood out:
Noom is an amazing program. Daily information and inspiration, learning tools that help us make healthy, thoughtful food choices and it's ALWAYS POSITIVE! A great motivator for those of us on our weight loss journey!!! Plus, a coach and team to contact for advice without traveling to meetings! Woo hoo!!!
If you're ready to put Noom to the test, right now is a great time to do it…
Try Noom free for 2-weeks here.
3. Mayo Clinic Diet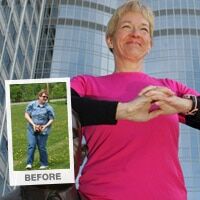 When one of the most well-known medical institutions on the planet puts out a diet, people take notice.
Enter the Mayo Clinic Diet, one of our favorite programs for losing weight and getting control of your health.
A nice blend of healthy eating and exercise, the Mayo Clinic Diet gives you a roadmap that you can follow for the rest of your life.
That's great news for folks who want to keep the weight off for good!
Why We Recommend it
Easy to Follow: The Mayo Clinic Diet plan is an easy to follow guide to weight loss and exercise.
Huge Recipe Database: Wondering what to make? Mayo Clinic has you covered!
Weight Loss for Life: Live the program, and you can keep the weight off for good this time.
Affordable: Get started for just $4 per week!
Be sure to checkout our Mayo Clinic Diet review if you want to get the full program details.
How Much Weight Can You Lose?
The Mayo Clinic Diet rolls out in two key phases. During Phase 1, women can expect to lose up to 6 to 1o pounds over their first two weeks of the diet.
Once Phase 2 rolls around, most females can lose about 1 to 2 pounds every week until the reach their weight loss goals.
What Are Real Customers Saying?
The results are in, and people are loving the Mayo Clinic Diet! Here's one review we thought was especially helpful:
I lost 27 pounds in the first 12 weeks, although I will admit that the beginning of Lose It! was incredibly hard. I followed the mantra: "You can do anything for two weeks," and, little by little, it became easier. I don't even consider myself on a diet anymore. This is just my lifestyle, and I don't even think about it. I no longer want to eat like I used to. If I crave something, I have it — just in a reasonable portion and not all the time. -Hilary, Lost 77 LBS!
4. WW (Weight Watchers)
Price: Check Current myWW price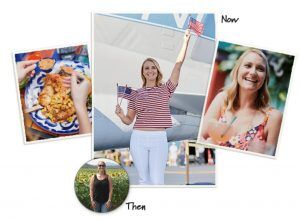 WW has been going through some big changes recently – hence the WW name, instead of Weight Watchers – but one thing still remains the same:
Their program works great for women who are looking to lose weight!
While they have a new focus on overall health and wellness, that doesn't mean women don't still go to WW for their amazing weight loss tools.
The WW system has been helping females reach their weight loss goals for more than 50 years now, and they have a very solid track record of success!
Here are just a few of the reasons we love the new WW program:
Why We Recommend WW
Long Track Record of Success: WW has been helping women for 50+ years!
Options for Everyone: Plans include online online, sign up for meetings, or get 1-on-1 support!
The Points Work: WW Points work! And now, you can track everything with their FREE app.
Affordable: Starting at less than $4 per week, WW has plans that fit almost any budget.
We have a lot more WW information, including their new changes, on our full review page, which you can read here.
How Much Weight Can You Lose?
Results are going to vary for all women on WW, but as is the case with most programs on our list, you'll probably see a significant amount of weight loss during your first couple of weeks on the diet.
After that, most women can expect to drop 1 to 2 pounds every week.
What are Real Clients Saying?
With more than 50 years in the biz, there are tons of testimonials to sift through when it comes to WW. That said, their newest plan is called Freestyle, and so far, women seem to be loving it!
Happiness is the common thread in all areas of my life. Now that I've changed my lifestyle, I'm more confident and I stand taller.
As I lost weight and became more active, the fog in my life lifted: I became happier, my house got cleaner, I got more organized, and I gained an excitement for trying new things. I now wake up with determination and go to bed with satisfaction. I know I can continue on this healthy path for life.
Ready to change your life?
Right now is a great time to join WW!
Learn More and Activate their Latest Discounts
5. BistroMD
Price: Check Latest Price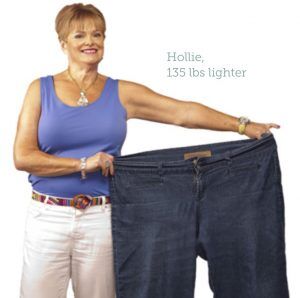 Rounding out our Top 5 Best Diets for Women, is BistroMD, another solid choice for meal delivery diets.
BistroMD (see our testimonial) is in the upper-tier when it comes to food quality, and features nutritionally-balanced meals that are sent right to your door every week.
Their program works great for women, they have a variety of plans to choose from, and their healthy meal plans are backed by science.
Why We Recommend BistroMD
Designed by a Doctor: BistroMD was designed by Dr. Caroline Cederquist, to help people get lifelong weight loss.
Diet Food That Actually Tastes Good: BistroMD makes some of the best meal delivery diet food we have tried. Period.
Multiple Program Options: Choose from a 7-day, 5-day or custom meal plan.
Affordable: Get Started for as Little as $89 per Week!
How Much Weight Can You Lose?
You'll notice a weight loss pattern with all of the diets we've listed, but that's because they're all built around safe and healthy weight loss. That said, there are plenty of folks who have lost 15, 40, 50, 80 pounds and even more using BistroMD!
Most folks who follow their plan should lose around 1 to 2 pounds every week, after their initial weight loss surge during the first couple of weeks on the program.
What Are Customers Saying?
There are lots of amazing success stories to read through on the BistroMD website, but here are just a couple that we found inspiring:
I couldn't believe I was getting to enjoy delicious food while losing weight. It seemed unreal. -Lisa, Lost 50 LBS
BistroMD helped me get my body back. I've never felt better! -Cindy, Lost 55 LBS
Ready for your own BistroMD success story?
Final Thoughts
If you're looking for the best diets for women, our Top 5 List is a great place to start! All of the diets we've listed above have been proven to work, are safe and healthy, and affordable.
Whether you're looking for something easy like meal delivery, or you just want a program that shows you what foods to and how to make them, we've got a diet option for you!
Browse through our top 5, and find the diet that can finally help you reach your weight loss goals!
---
Resources