When it comes to finding the best diets for men, the choice can seem pretty overwhelming. There are so many new diets, programs, and fads to sort through, it can be hard to separate the junk from what is actually working for guys in 2023.
When it comes to losing weight, it's important to know that there is no perfect diet [1]. There are lots of different factors and variables to consider, and weight loss results are going to be different from man to man.
The diets on our list can be good places to start, but they require commitment, a real change in eating and exercise habits, and are merely a launching board to getting on track with your weight.
You obviously won't be on them forever, so if you want to have a chance at keeping the weight off, you'll have to make a very real commitment to a healthy eating and exercise plan once you've reached your goal weight.
If you think you have what it takes to make that happen, then one of the diets listed below may be able to get you started on the right foot…
Healthy Eating Tips for Men
When it came time to select the Best Diets for Guys this year, we didn't just pluck these programs out of thin air.
It comes down to…
Eating the Right Foods
A Healthy Diet for Men Should Include the Following Foods and Features [2]:
Minimum 2.5 cups of vegetables and 2 cups for fruit. This ensures men get adequate fiber, vitamins, minerals, phytochemical, and nutrients.
Established Track Record of Helping Guys Lose Weight
Plenty of Whole Grains. A minimum of half of all grains for the day should be comprised of whole grains. Experts recommend replaced refined grains with whole grains, especially for cereal, pasta, bread, and rice.
Proven Results
Diet experts recommend men eat a minimum of 2 to 3 servings of fresh-caught fish per week.
Easy to Follow
Younger men are advised to consume a minimum of 38g of fiber per day, while men 50 and older should shoot for 30g per day.
Fast, But Healthy Weight Loss
Experts suggest replacing saturated fats such as butter, full-fat diary and high-fat junk food, with unsaturated fats, such as oil-based salad dressings, nuts, and other cooking oils.
Teaches You How to Keep the Weight off For Good
It's recommended that men consume 3,400 mg of potassium per day from foods such as vegetables, fish, milk, and fruit.
Backed by Research
Large Body of Positive Reviews
Affordable – Weight Loss Shouldn't Kill Your Bank Account
So with those things in mind, let's take a look at the diets that are working for men in 2023, so you can find the right program to reach your weight loss goals.
The Top 5 Diets for Guys in 2023
Nutrisystem for Men
South Beach Diet
WW for Men
Mayo Clinic Diet
Personal Trainer Food
1. Nutrisystem for Men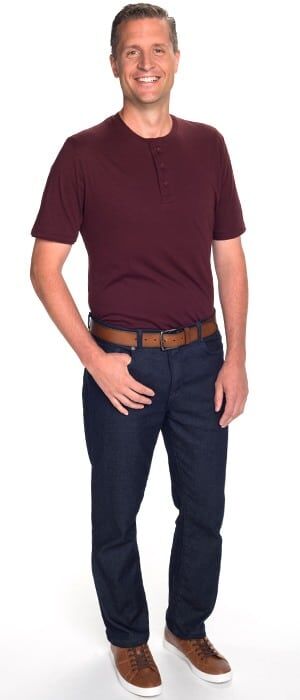 Nutrisystem for Men (read our full review here) is our top-rated diet for guys here at the site, and that's because it is a comprehensive meal and diet program, that I found was pretty easy to follow.
They have a new program called Fresh Start, that can be a good way to get started on the right track.
On top of their reported weight loss results, Nutrisystem for Men [3] is also fairly easy to follow, affordable by industry standards, and convenient.
Nutrisystem for Men Features
Here are just a few of the things we love about Nutrisystem for Men:
Easy to Follow 4-Week Plan: Just Eat the Food, Lose the weight.
Support: Have questions or need tips? Nutrisystem Diet experts are available.
Teaches How to Eat for Long Term Weight Loss
New Flex Meals Allow for Meals Out, or Cook at Home with Family and Friends
Convenient: Hardly ever have to go to the grocery store
Affordable: Get Started for as Little as $9.82 a Day
How Much Weight Do They Say Guys Can Lose?
As we mentioned, Nutrisystem recently launched their brand-new FreshStart program, and with it comes a pretty awesome weight loss offer for guys:
At one point they were advertising that men can lose up to 18 pounds and 8 inches overall during their first month on the Nutrisystem FreshStart program.
After that, they say most guys can expect to lose between 1 and 2 pounds every week, which has been found to be a safe and healthy amount of weight to lose.
Again, these results are going to different for everyone, so you may lose more or even less than the weight loss numbers that they have advertised.
What Are Real Nutrisystem for Men Customers Saying?
I don't just write about Nutrisystem, I am actually a real customer, who has actually used it to reach my own weight loss goals.
But, you don't just have to take my word for it – Nutrisystem has helped millions of folks lose weight over the years, so there are plenty of reviews to sift through online.
Here are just a couple that I found helpful:
I love the way I feel now! I even love eating healthier foods. There's no question: Nutrisystem changed my life and I'm just so happy I gave it a chance! I'll never forget my grandfather hugging me and saying, 'I can get my arms around you now' -thinking about that still makes me smile. -Dean, Lost 245 LBS
I have been trying to lose weight and live healthier for the past 30 years. The Nutrisystem program is a no-brainer. Just follow the program, and you will lose the weight.I never realized losing the weight would give me so much more than just helping me physically; it's helped me more mentally…Nutrisystem, you saved my life! -Ken, Lost 55 LBs
Think Nutrisystem might be a good fit for you?
Learn more and check latest Nutrisytem prices
2. South Beach Diet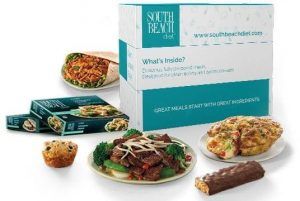 South Beach Diet (read our full review) works pretty much the exact same way as Nutrisytem does,
That means, when you sign up you're going to get a 28-day supply of meals, snacks, and shakes shipped right to your door every month.
The biggest difference between Nutrisytem and South Beach Diet is going to be the menu. Nutrisytem features more of an American-style menu – think burgers, pizza, lasagna, etc. – while South Beach Diet has broader variety of cuisine, including Asian and Mediterranean-style dishes [4].
If you're trying to decide between the two, think about which type of food your prefer, and go for it! You can't go wrong with either diet, no matter which one you pick.
South Beach Diet for Men Features
Easy-to-Follow 28-Day Plan
Safe and Health Weight Loss
Huge Menu of Delicious Food
3 Phase Plan for Long-Term Success
Flexible to Fit Busy & Active Lifestyles
Affordable: Get Started for Around $10 per Day
How Much Weight Do They Say Men Can You Lose?
South Beach Diet says men can lose up to 7 pounds during their first week following their program. Results will be different for every guy, so manage your expectations if you decide to give this diet a try.
Phase 1 covers the first two weeks of the diet, and is the time where you'll probably see the largest amount of weight come off in the shortest amount of time.
After that, most guys can expect to lose around 1 to 2 pounds every week, assuming they're continuing to follow the diet correctly.
What Are Real Customers Saying?
South Beach Diet has some pretty awesome success stories posted online, so be sure to check those out to hear from some guys who have lost a lot of weight.
Here was one comment that I found especially motivating – it's great hearing the food tastes good!
South Beach Diet food tasted just like home cooking. It was great. I loved it. It was just like my wife was making it. -Marcos, Lost 22 LBS
South Beach Diet sound like a good fit?
Learn more and check latest South Beach Diet prices
3. WW (Weight Watchers) for Men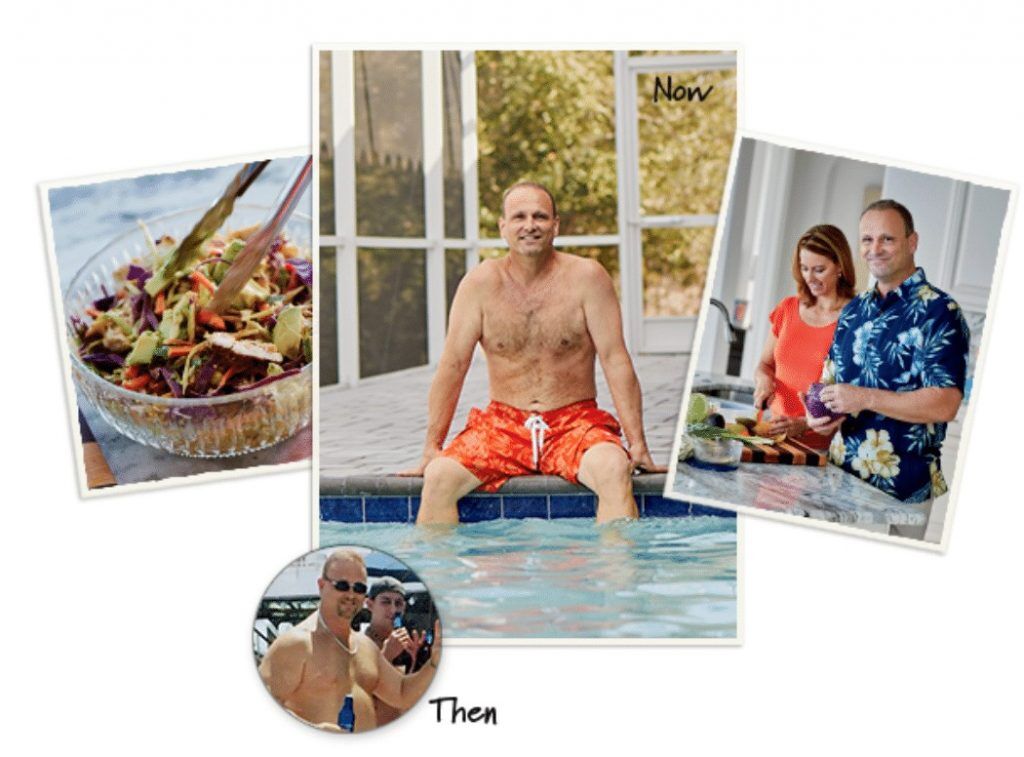 Weight Watchers underwent some major rebranding and mission changes recently, so they're now just called WW for Men (read our full review here).
Their focus now centers more around overall health and wellness, rather than just being about weight loss [5].
Even so, the WW for Men program still works amazingly well for helping guys lose weight and is one of the best and most affordable options out there.
WW is the perfect diet options for guys who want to make their own meals, do their own grocery shopping, and make smart choices when eating out.
That's one of the biggest differences between WW and diets like Nutrisystem and South Beach – it's not a meal delivery program, so that's something to factor into your decision making.
WW for Men Features
More Freedom with WW Freestyle: New List of 100+ 0 Point Foods
Easily Track All Your Points with the WW App
Connect with Other WWBros
Get Fitness Tips & Motivation
Make The Meals & Snack You Want
New Rollover Points – Save Up Points for a Night Out
Lots of Plan Options: Online Only, Attend Meetings, or 1-on-1 Coaching
Affordable: Get Started for Around $3 per Week!
How Much Weight Do They Say Men Can Lose?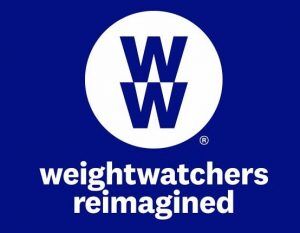 The new WW Freestyle has been proven to have a bunch of benefits, including weight loss, better sleep, and improved happiness, according to the folks at WW.
When it comes to losing weight, WW is going to bring pretty similar results to the other plans on our list. A lot of guys will see a significant amount of dropped weight during their first few weeks on the program, and then should settle into a pretty steady weight loss pattern once their body adjusts to the program.
The total number will vary for everyone, so keep that in mind. Once you've settled in, most men can expect to lose about 1 to 2 pounds every week, as long as they're following WW correctly.
What Are Real WWBros Saying?
A lot of people have had a chance to put the new WW Freestyle to the test, and so far the results have been very positive.
Of course, they have plenty of real testimonials that are worth reading online, but here are just a couple we wanted to share here…
When you start taking care of yourself, start enjoying outside activities, start realizing that you're good enough and that you're perfect the way you are — then you realize that life is pretty awesome. -Ron, WW Digital Plus Member
My life now is amazing. I'm confident, I have a lot of fun, and I feel great. It's a totally different me; if I'm not feeling well or I'm too busy to exercise, I miss it. That was never me before. I've realized that I'm no longer a number on the scale; I'm just a happier, healthier version of myself. -Michael, Lost 39 LBS
Think WW sounds like a good fit?
Learn More and check latest WW prices.
4. Mayo Clinic Diet
When one of the leading health institutions in the world releases a diet program, people take notice. And for good reason, too – the Mayo Clinic Diet is a program that teaches you how to make healthy lifestyle and eating choices for life, so you have a better chance at maintaining a healthy weight moving forward [6].
Through a combination of healthy eating, and moderate exercise, reaching your weight loss goals has never been easier.
With their 2 Phase weight loss system, you'll lose weight fast, learn how to swap bad habits for good ones, and get the tools you need to make positive changes for life.
Much like WW, Mayo Clinic Diet (learn more) doesn't include meal delivery, so you'll be in charge of buying your own food and making your own meals. You'll also learn how to make healthy eating choices when dining out.
Mayo Clinic Diet Features
New FREE App for Round-the-Clock Support
Follow Their Health Eating Pyramid
HUGE Healthy-Eating Recipe Database
Fitness Plan
Habit Tracker
Weight Tracker
Food Journal
Blueprint for Lifelong Weight Loss
How Much Weight Can Guys Lose?
As we mentioned, Mayo Clinic Diet rolls out in two main phases:
Phase 1: Lose it!
Phase 2: Live it!
Phase one covers the first two weeks that you'll be on the diet. During this time, most guys can expect to lose between 6 to 10 pounds in a way that's both safe and healthy [6].
You'll learn the bad habits that are causing you to pack on the pounds, and then they'll show what you can do about it.
Once you enter Phase 2, most guys will continue to lose 1 to 2 pounds per week, until they've reached their weight loss goal.
What Are Real Mayo Clinic Diet Customers Saying?
There are some pretty inspiring weight loss stories posted on their official website, so be sure to check those out if you want visible proof of how well this diet can work.
Alex's story was one we found to especially inspiring:
I started the Mayo Clinic Diet and initially set a goal of dropping 25 pounds, which I surpassed in the first six weeks! I continued to lose weight, and my sleep, blood pressure and heart rate improved, too. I have noticeably more energy and just feel good most of the time.

Before the Mayo Clinic Diet, I ate whatever was appealing to me and paid little attention to portion control. Now I eat a well-balanced breakfast every day, and I'm very aware of the amount of sugar — particularly processed sugar — in foods and avoid it as much as I can. I also eat more fruits and vegetables, and the Mayo Clinic Diet taught me how to visually gauge portions better.

I am now at the weight I carried when I was a captain on active duty in the Marine Corps. I have begun to buy new clothes in sizes I never thought I would see again, and my "fat pants" are in storage.

The Mayo Clinic Diet helped me change my life!
5. Personal Trainer Food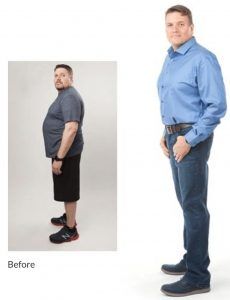 Rounding out our Top Best Diets for Guys list is another solid meal delivery diet choice, and it's called Personal Trainer Food.
Personal Trainer Food works like Nutrisystem and South Beach Diet, but the one thing that separates them is the food quality.
Personal Trainer Food makes some of the best "diet" food that I have tried. The meals typically consist of a nice helping of veggies, that are frozen at the peak of freshness, as well as a protein choice.
The food really does tastes great, and it's just a good, clean way to lose weight.
Plus, with Personal Trainer Food, you can select a menu that meets the need of the paleo and even the ketogenic diet plans.
Personal Trainer Food Features
3 Key Plans to Choose From
REV! Plan Available for Accelerated Weight Loss
Premium Quality Diet Food
Weight Loss Made Simple
Moderate Exercise Encouraged – Especially Walking
Affordable: Get Started for as Little as $12 a Day!
How Much Weight Do They Say You Can Lose?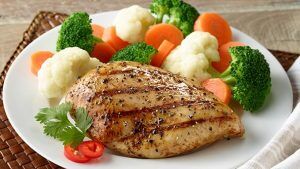 Right now, with Personal Trainer Food (see review), they say guys may be able to lose up to 20 pounds during their first month on the program. If you want the fastest weight loss results possible, then you may want to consider their REV! Rapid Weight Loss Plan.
In one study, the average weight loss for folks following the Personal Trainer Food program for three months was 35 pounds [7], but remember that results will be different for everyone who follows the diet.
If you ever need help or tips for reaching your goals, they have weight loss coaches standing by to help push you over the hump.
What Are Real Customers Saying?
There are plenty of awesome Personal Trainer Food testimonials out there, but Jerry's was one of my favorites.
AJerry lost an impressive 57 pounds in just 18 weeks. Here's what he had to say about his experience with Personal Trainer Food:
The crew of Personal Trainer Food have succeeded in ensuring the loss of over 55 pounds on my journey to my healthiest weight. Thanks so much Personal Trainer Food Family.

Their continual encouragement, personal story, and commitment to me has far surpassed my expectations and what I believed I could achieve. The well-designed food plan and rules are easy to follow, delicious, satisfying and healthy. I truly appreciate the balanced approach Personal Trainer Food had in helping me get my life back, even when I felt I was too old to get back.

I feel better than I did in my 20's and will turn 50 next year. My friends, family and co-workers continually tell me how young and healthy I've so quickly and miraculously become.

Thanks again Personal Trainer Food!
Think Personal Trainer Food sounds like a good fit for you?
Learn More and check latest Personal Trainer prices.
Summary
When it comes to finding the best diet for men, the diets on our list can be a good place to start. They check all of the boxes in terms of quality, results, safety, and affordability.
Some factors to consider when deciding which one is best for you includes whether you're looking for a meal delivery diet (Nutrisystem, South Beach Diet, or Personal Trainer Food) or you just want a blueprint that shows you what kind of food you need to be eating to lose weight (WW, Mayo Clinic Diet).
As we stated earlier, there isn't a one-sized-fits-all approach to weight loss. That means results are going to vary for everyone, and there's no guarantee that you'll lose weight.
Your best bet is committing to a healthy eating and exercise plan you can commit to for life, and in some cases the diets on our list are one thing that may be able to teach you healthy habits you can use moving forward.
If we had to pick just one, I would personally go with Nutrisystem. I happen to be a big fan of meal delivery, though, so it's a good fit for me.
Think it might be a good fit for you? Learn more below: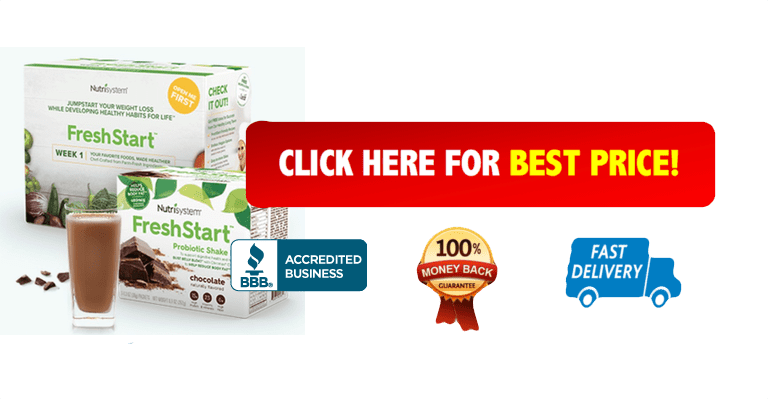 Resources
Nina Teicholz, Diets are not one-size-fits-all. So why do we treat dietary guidelines that way?, Washington Post. Retrieved from https://www.washingtonpost.com/opinions/diets-are-not-one-size-fits-all-so-why-do-we-treat-dietary-guidelines-that-way/2019/05/02/df089746-62ba-11e9-9ff2-abc984dc9eec_story.html
Taylor Wolfram, MS, RDN, LDN, Healthy Eating for Men. EatRight. Retrieved from https://www.eatright.org/health/wellness/healthy-aging/healthy-eating-for-men
Men's Weight Loss and Diet Plans, Nutrisystem for Men. Retrieved from https://www.nutrisystem.com/jsps_hmr/diet-plans/weight-loss-programs-for-men.jsp
South Beach Diet Menu. Retrieved from https://www.southbeachdiet.com/catalog/food.jsp
Iris Hearn, What Marketers Can Learn from WW's Rebrand Troubles, Impact. Retrieved from https://www.impactbnd.com/blog/what-marketers-can-learn-from-wws-rebrand-troubles
Mayo Clinic Staff, The Mayo Clinic Diet: A weight-loss program for life. Retrieved from https://www.mayoclinic.org/healthy-lifestyle/weight-loss/in-depth/mayo-clinic-diet/art-20045460
Success Stories, Personal Trainer Food. Retrieved from https://personaltrainerfood.com/success-stories/